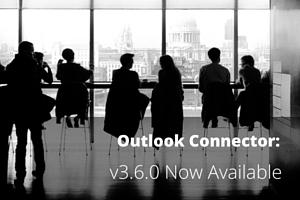 Would you find it useful to be able to see the entries in a colleague's calendar? Perhaps a few of you share a meeting room and you'd like the ability to manage bookings? Maybe you just need an out-of-office responder you can set from Outlook?
Today sees a new point release of Outlook Connector, a highly recommended add-on for
MDaemon Messaging Server.
 It's the part that provides all of the above, plus lots more 'Exchange-like' functionality to help you work more efficiently by collaborating better with your colleagues. Here are the highlights of this minor update - as always, you can find a more detailed list in
the official release notes.