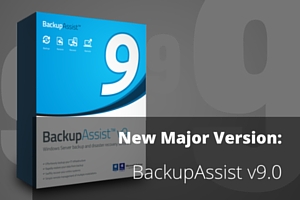 Exciting stuff this morning - the latest major version of the ever-popular BackupAssist has been made live on our site and there's lots in it to talk about.
A couple of notes before I go in to the highlights...
If your current licence is expired, you have until precisely Midnight tonight to take advantage of our renewals promotion!
Thanks so much to all who participated in the beta test phase - we had a great response and it's been a huge help in ensuring this release is the best it possibly can be.