14 Jun

SecurityGateway v4.0 – Enhanced Spoofing Attack Protection, New Interface and More…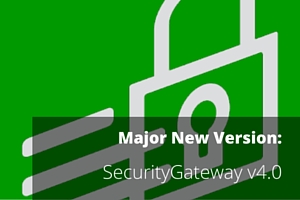 Whether it's mildly irritating offers for cut-price blue pills, or something altogether more sinister such as holding your company files ransom, today's cyber-criminals are using increasingly sophisticated and varied techniques to target your business by email.
Today saw the latest major release of SecurityGateway, a software firewall that sits between your Exchange, MDaemon, Kerio or Smartermail server, and your router, protecting your organisation from spam, viruses, spoofing, phishing and more.
In this post, we take a whistle-stop tour of the new features.
As always, this is just our highlights, a comprehensive list of all new features and enhancements can be viewed in the SecurityGateway Release Notes.
Enhanced Anti-Spoofing Support with DMARC
Added Support for DMARC (Domain-based Message Authentication, Reporting, and Conformance) to enable domain owners to direct the actions to take when handling messages purporting to be from their domain(s) but were not actually sent by them.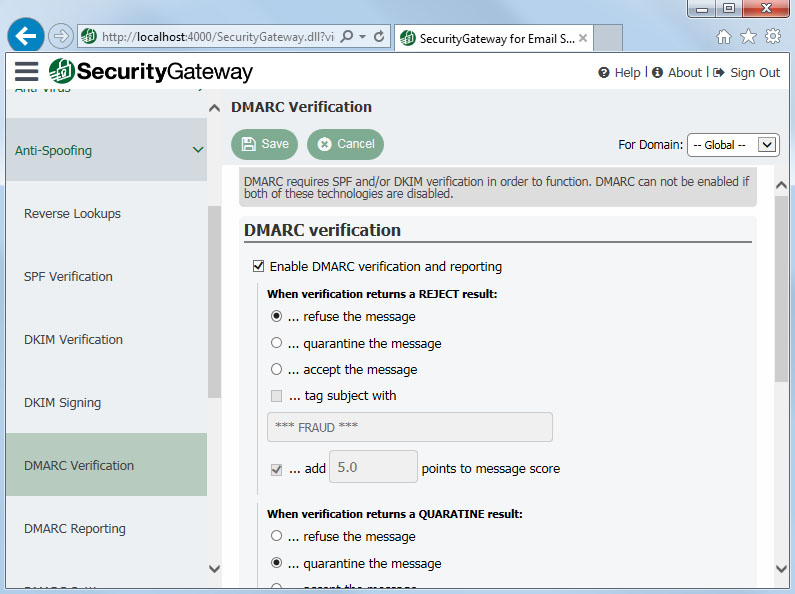 Improved User Interface for Mobile Devices
The web interface has been updated to use an easier to navigate, mobile first responsive design that is based entirely on the size of the screen being used.
Whether the user is on a phone, tablet, or PC, the appearance is the same for the various screen sizes.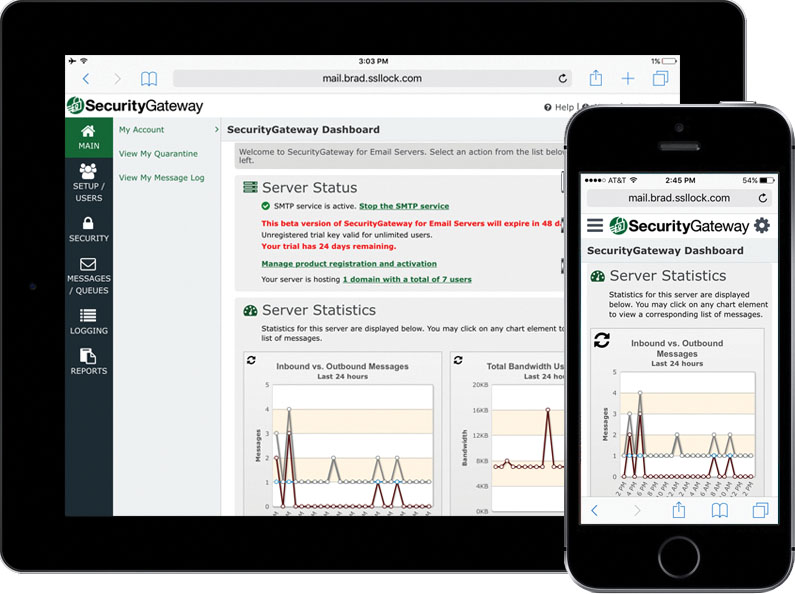 Send Mail from Each Domain's IP Address
For servers that have multiple IP addresses, each domain can now be bound to a specific IP address. Mail from the domain will be sent from its assigned IP address.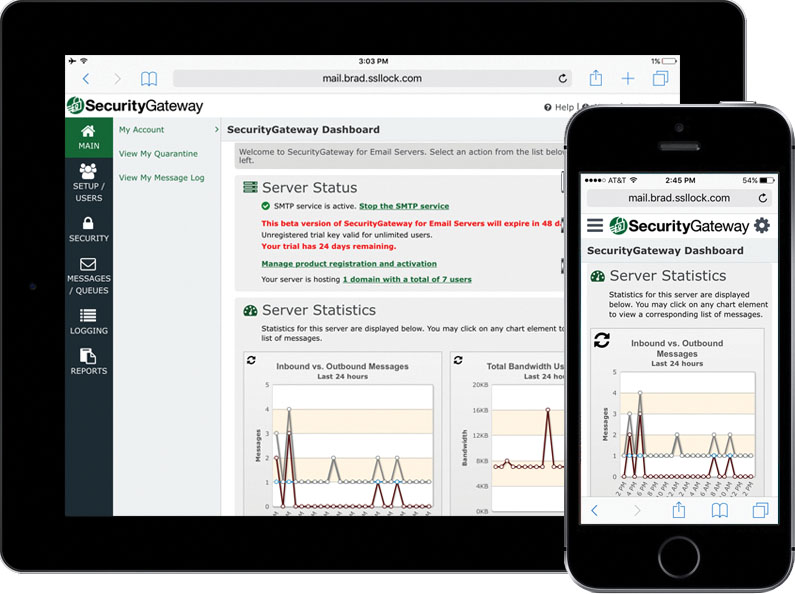 Other Improvements
The appearance of the quarantine report emails has been updated to match the look of the new SecurityGateway interface.
An option was added that allows users to decide when to display the charts on the Main and My Account landing pages.
The 4 choices are "Automatic" (default), "Always", "Manual", and "Never".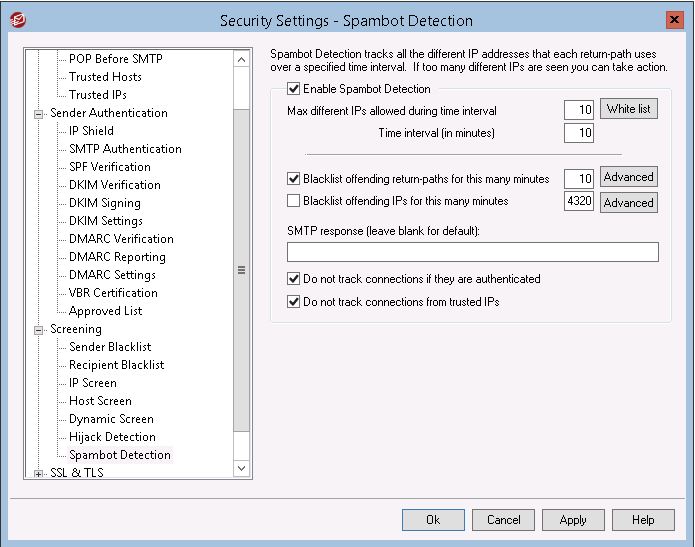 Download and Release Notes
You are of course entitled to a free upgrade to v4.0 if your licence is current (you can check here) – otherwise, you can simply renew your key to both bring your licence up to date with the latest version and reinstate your free technical support.
For full details of every update in this release, please see the release notes.
For the latest installation files see our downloads page.
Happy Upgrading!