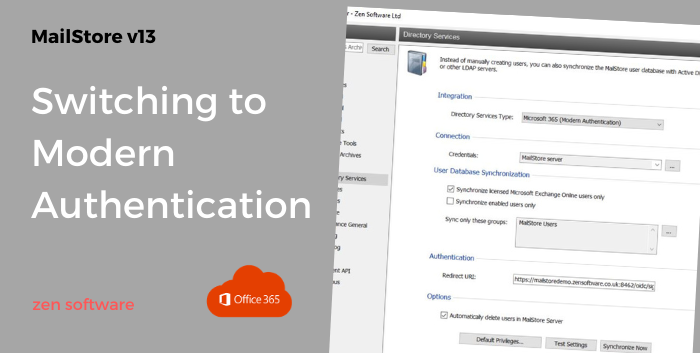 Since MailStore Version 13 it is now possible for Microsoft 365 customers to tighten up their security by utilising Microsoft's Modern Authentication integration.
But what changes have been made and how easy is it to convert a MailStore installation over from using Basic Authentication?
Before we begin lets first look at the two modes of Authentication with Microsoft and how they differ.