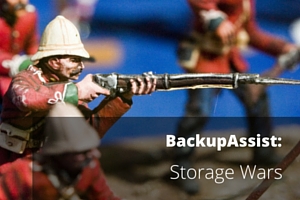 If you're considering a backup strategy for your business, it won't be long before you need to start thinking about storage media, and which of the various types is best suited to your needs.
In this post, I attempt to help by doing my best, to sum up the strengths and weaknesses of each as I see them, from my experience of working with customers using
BackupAssist for Windows
 (which we're distributors of). I hope this will be of some use to you regardless of the software you're using, however, this is written with BackupAssist users in mind. First up....USB drives.