22 Mar

MDaemon v17.0 – Includes Dropbox Integration for Webmail Users and Let's Encrypt Support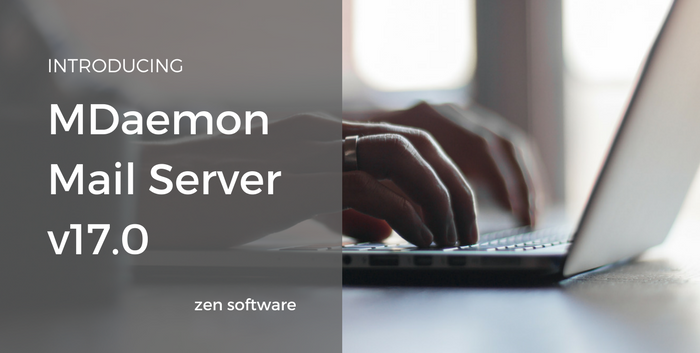 MDaemon has long been a favourite for small businesses who demand the security and control only a dedicated email server can offer.
In this latest major release, Texas-based developer Alt-N Technologies add yet more features to boost security, plus a raft of enhancements for users of their webmail service, a desktop replacement and genuine alternative to Outlook.
Here are my highlights – don't forget, you can find the full exhaustive list of goodies in the MDaemon Release Notes.
New security features
Support for Let's Encrypt
Designed to eliminate what is currently a complex process to install and maintain SSL certificates – MDaemon 17 includes the first iteration of support for "Let's Encrypt," a certificate authority service that uses an automated process to provide free certificates for Transport Layer Security (TLS) encryption.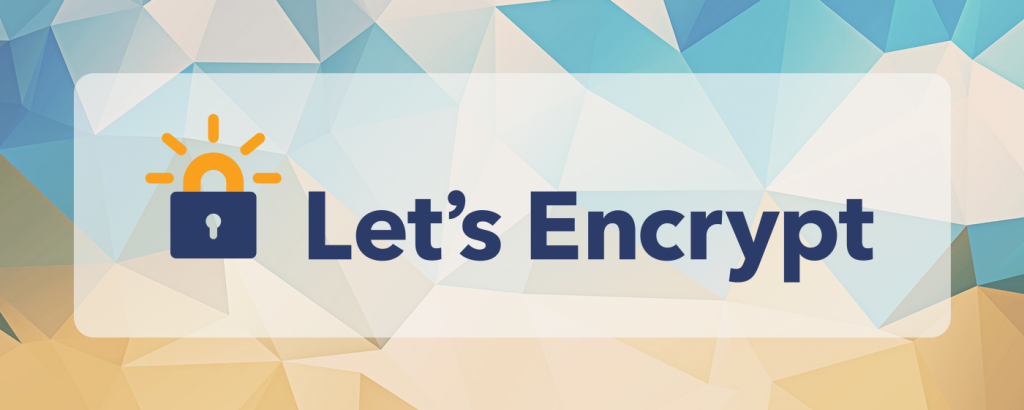 Enhanced password security
Adding to MDaemon's already stacked security toolbox, this release sees an option to store mailbox passwords using non-reversible encryption. This protects the passwords from being decrypted by MDaemon, the administrator, or a possible attacker.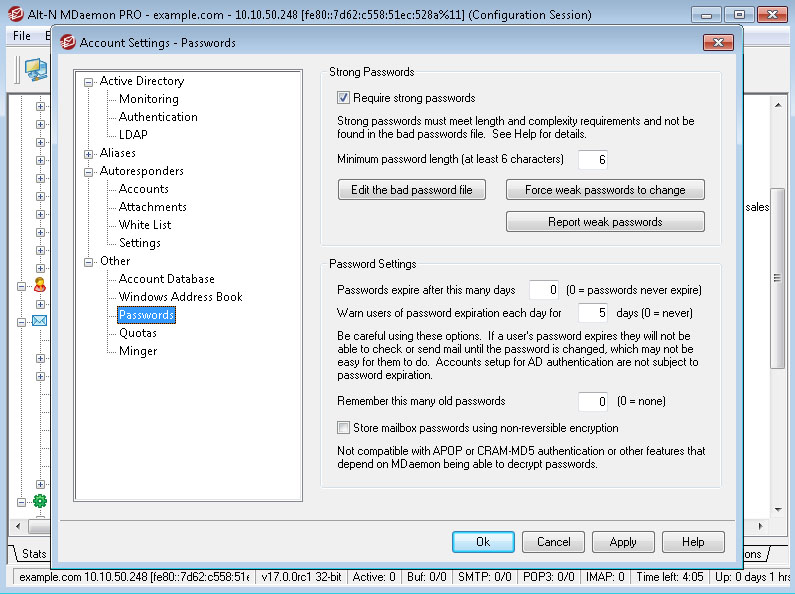 Related articles:
New features for webmail users
Lightweight, fast and with a familiar look and feel – each new release sees MDaemon's webmail client further cement its place as a genuinely viable replacement for those no longer wanting to use Microsoft Outlook.
See below for a quick roundup of the new features and enhancements in version 17.
Dropbox integration
WorldClient users can save message attachments directly to their Dropbox accounts and attach files directly from Dropbox when composing a message…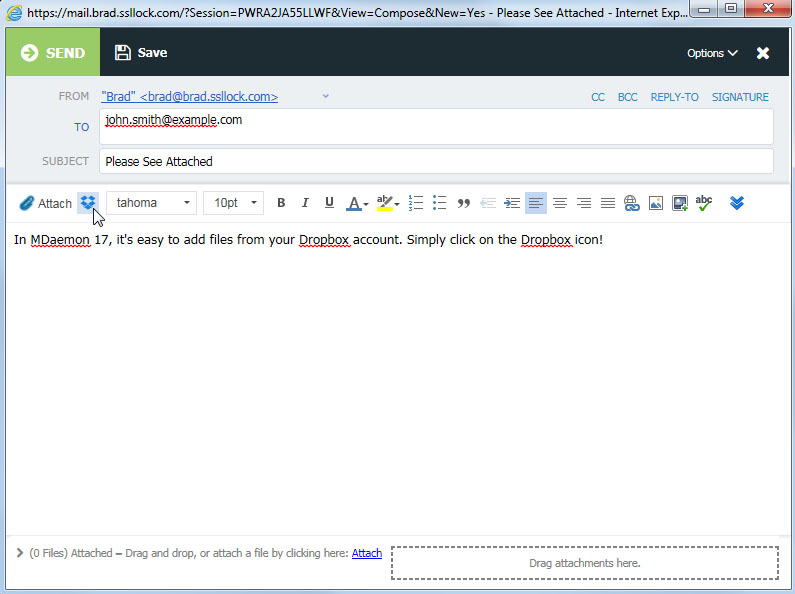 Related articles:
Enhanced desktop notifications
Desktop notifications are now available for WorldClient tasks and events.
When a reminder is configured for an event or task, a pop-up window will display to alert the user.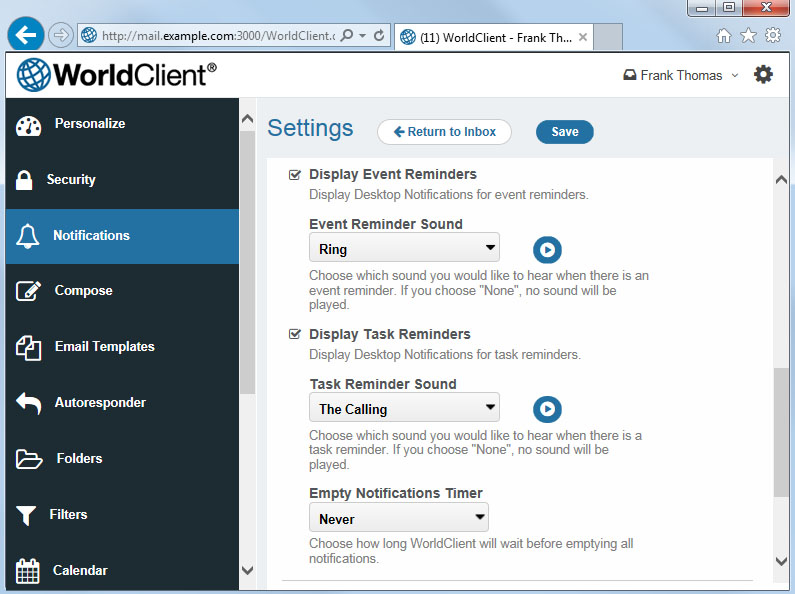 Enhanced folder searching
WorldClient's advanced search options now include the ability to search all mail folders, or all sub-folders.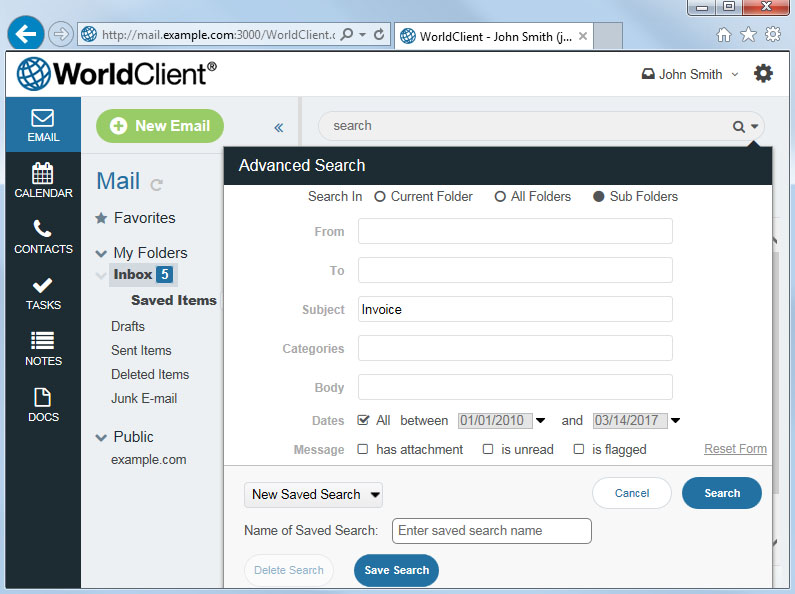 Message scheduling
WorldClient users now have the option of sending a message at a later date and time.
This feature is located under the Advanced button in the message compose window. Simply select the desired date and time in the new drop-down menus, and then click on Send.
For more information on how to enable this feature, please see the MDaemon release notes.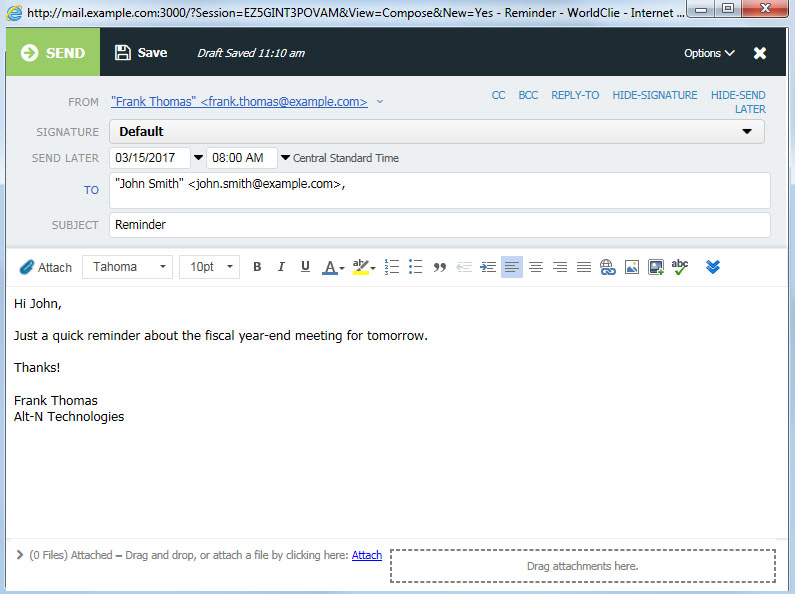 Multiple signature support
WorldClient now supports multiple email signatures. This is useful in situations where a user has additional aliases for his account, such as sales@example.com, etc.
A default signature can be assigned to the user's primary email address and to each alias. When composing a message, users can use the default signature assigned to the email address (or alias) currently used, or choose from among their other signatures via the Advanced button in the message Compose window.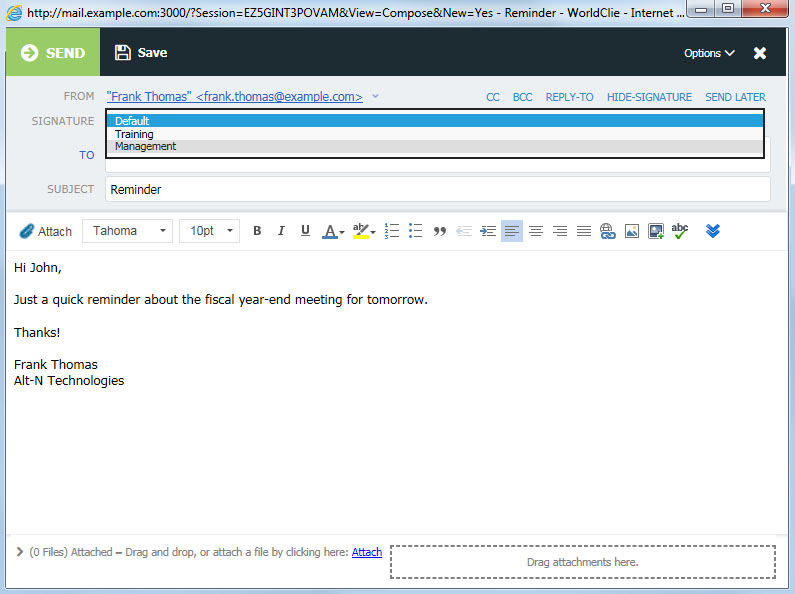 Flexible calendar sharing options
New options have been added to make it easier to send and receive calendar data in WorldClient.
Users who wish to share their calendar data with external users who are using third-party mail clients can now share a read-only copy of their calendar with any client that supports the iCalendar/Webcal format. A new read-only, private URL has been added to the "Share Folder" screen in WorldClient. This URL can be shared with anyone for whom you wish to grant access to your calendar. This allows a calendar to be viewed and subscribed to in Outlook, Google Calendar, Mac iCal, and other applications.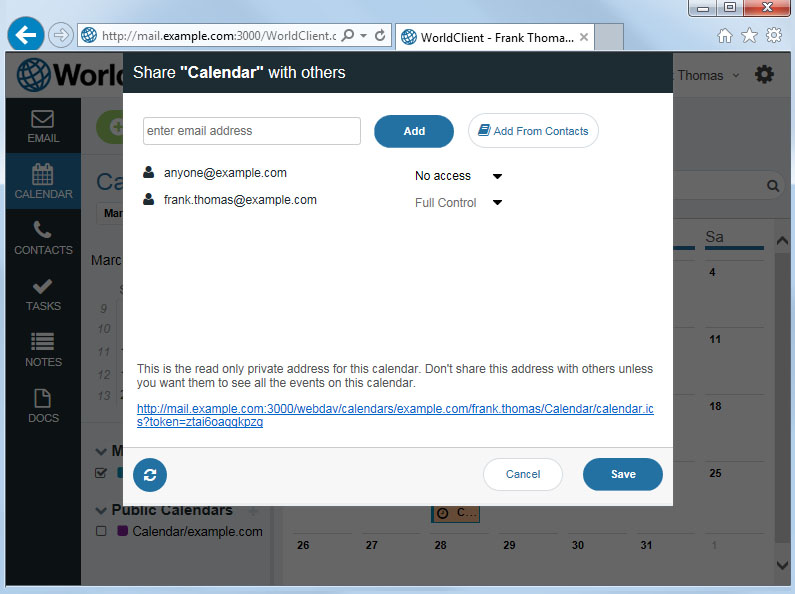 Easy sharing of contacts with other mail clients
When using the LookOut or WorldClient themes, WorldClient users can now import vCards (.vcf files) into their default contacts folder. vCards enable users to send and receive contact information in a format that can be easily read in other email programs. A vCard may contain a contact's name, title, phone number, email address, mailing address, and other information.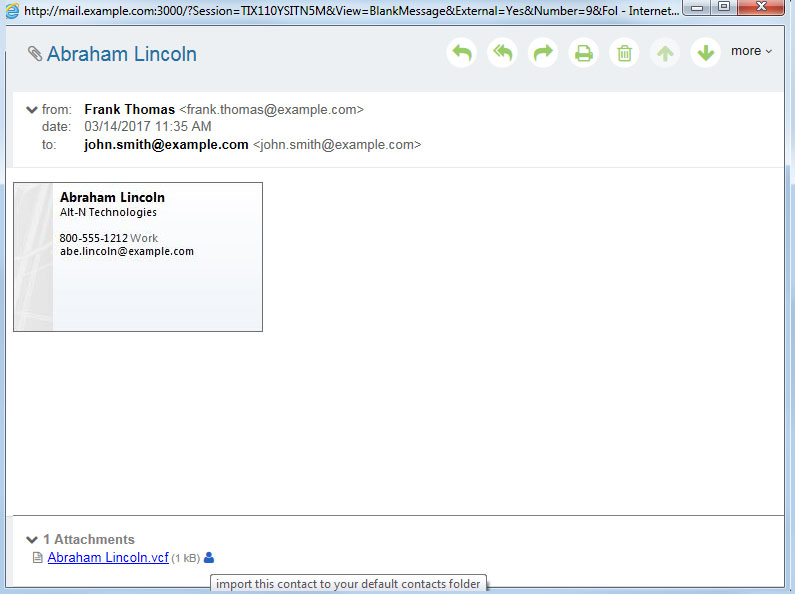 Other Improvements
ActiveSync Corrupt Message Notifications notify administrators if a particular message cannot be processed.
The ActiveSync Migration Client now supports the ability to select which folder types to migrate.
A new content filter option has been added which will quarantine the entire message when it contains a restricted attachment.
The Retry Queue configuration screen has a new checkbox which enables sending of a "successful delivery" DSN (delivery status notification message) any time a message is delivered which has previously been delayed and placed in the retry queue for whatever reason.
Options have been added to the Outlook Connector centralised management for local cache filename and attachments directory.
Download and Release Notes
You are of course entitled to a free upgrade to v17.0 if your licence is current (you can check here) – otherwise, you can simply renew your key to both bring your licence up to date with the latest version and reinstate your free technical support.
For full details of every update in this release, please see the release notes.
For the latest installation files see our downloads page.
Happy Upgrading!