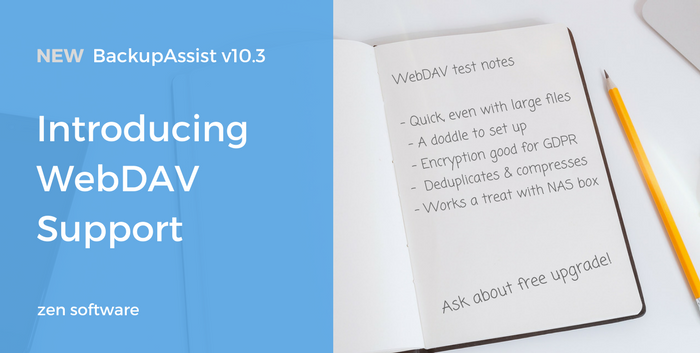 Back in May of last year, there was a veritable buzz in the office as BackupAssist released v10, and with it their shiny new 'Cloud Backup' engine, designed at the time to work only with public cloud giants AWS and Azure.
The buzz was partly around the potential for the new technology. Here was a backup engine that could happily back up large files over a WAN, that would encrypt, deduplicate and compress, and that could also be set up with very little effort.
We mentioned then that this was the first iteration and in the newly released 10.3 you're seeing the next step. In this latest release, the Cloud Backup engine has been expanded to include support for WebDAV destinations, unlocking a wide variety of destinations including Windows machines, NAS devices, and third-party hosting companies.