16 Oct

Limitations of RDX/ REV drives when running image backups in BackupAssist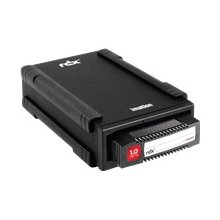 One trend I've noticed since we've been supplying  BackupAssist is the popularity of RDX and REV drives for image backups, particularly in small and medium-sized businesses. I put this down mainly to how cost-effective they can be in comparison to similar capacity tape devices, and also that they still provide that same familiar multiple cartridge approach that tape device users are used to.
Even though RDX and REV drives can be used in a similar way, the underlying technology is very different. Unlike tapes, RDX and REV drives are based on magnetic disk technology, just like removable hard drives but with important difference – they are presented to the Windows operating system as "removable drives".
For BackupAssist, this means backups appear just as they would if they'd been written to a DVD or CD drive. So when using RDX or REV drives with Backupassist image jobs, the destination cannot be used in the same way as a disk drive destination, there is no differential image update support and a compressed VHD file is created on the destination.
Its worth noting that the built-in Windows Server Backup (and the SBS wizards) does not detect RDX or REV devices at all as valid backup destinations
So when using BackupAssist, it is possible to back up disk images to these devices for bare-metal full restore, or for restoring complete volumes, but unfortunately the drawback of using compressed VHD files is that they cannot be mounted for file access. These image backups cannot be used to restore individual files and directories, or individual applications.
In contrast, when using USB or local hard drives as destinations for your image jobs, you can restore both individual files and folders and also applications.
So in summary:
When backing up to REV/ RDX drives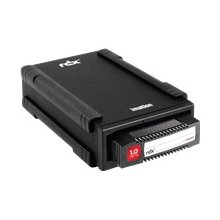 – VHD Compression is on
– You
can
restore from bare metal
– You
can
restore entire volumes
– You
cannot
restore individual files and folders
– You
cannot
restore applications When backing up to USB hard drives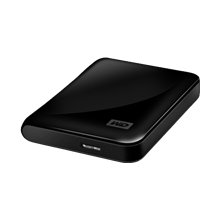 – VHD compression is off
– You
can
restore from bare metal
– You
can
restore entire volumes
– You
can
restore individual files and folders
– You
can
restore applications
Remember, this only applies to image jobs. If you wish to store file and folder backups using RDX and REV drives you can do this using a file replication job. This will provide version history on your files that's far better than can be achieved with drive imaging. Then configure a second imaging job to back up your system using the Windows imaging engine which will enable you to restore quickly from bare metal should you need to.
I hope you found that useful – please feel free to leave any comments below!
Related articles