21 Aug

BackupAssist's Hyper-V backup Webinar recording now online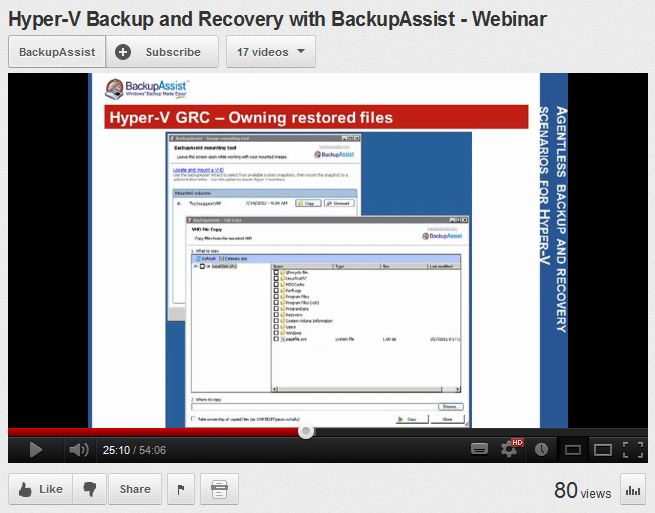 A little over a month ago, I announced our friends 'down under' at BackupAssist developer Cortex IT were hosting a webinar for a limited number of channel partners from around the globe – presented by Jason Schultz, one of the lead programmers.
There were a few of you who were busy with the day jobs and weren't able to attend so the guys at Cortex have kindly uploaded the recorded version to YouTube, ready for viewing over a cuppa. Perhaps a few cuppas actually – it's a long one at a just under an hour but it really is worth sitting through if you've got any interest in using BackupAssist in a Hyper-V environment.
Topics
Some of the areas covered include…
As the distributor we pride ourselves on being the authority when it comes BackupAssist knowledge but we have to admit that even we learned a thing or two when it came to the section on the tips, tricks and advanced capabilities of the Granular Restore Console!
Anyway I hope you get a moment to take a look and by all means get in touch if it raises any questions.
>> Watch the webinar (YouTube) <<
Related articles