07 Mar

Introducing PartnerPrizes – £8000 of Tech and Gadget Giveaways over 12 Weeks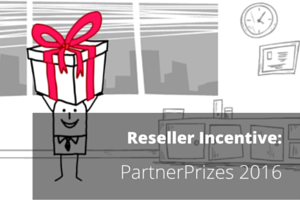 When vendors announce plans for all singing, all dancing, shiny new reseller incentives, there's a good chance you'll be thinking one or both of these things…
Why bother – one of the big companies will win
I bet this will be a headache to understand
You'd be right. They are common issues. However, we can assure you that neither apply to this one!
Keeping it Simple
This is a weekly prize draw, running for 12 weeks (7/3/16 to 29/5/16). Every Monday we'll announce the winner of a highly desirable item of tech gadgetry.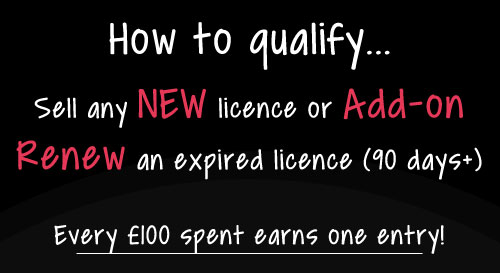 You are automatically entered and will receive one entry for the draw in that week, every time you spend £100 on either:
A NEW licence or ADD-ON in our portfolio
Renewal of an OLD expired licence (3 months+)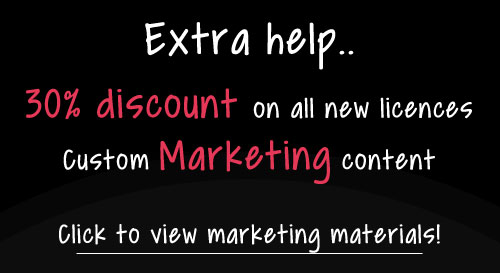 To help you along, we're doing two things to help sweeten the deal:
Boosting everyone to the

max 30% reseller discount

on NEW licences
Providing a whole range of customisable, white label marketing materials to help with customer communications.
So that's it!
A Level Playing Field
To ensure no single company can dominate proceedings, the incentive is split into 12 independent prize draws. In addition, each one is being drawn at random.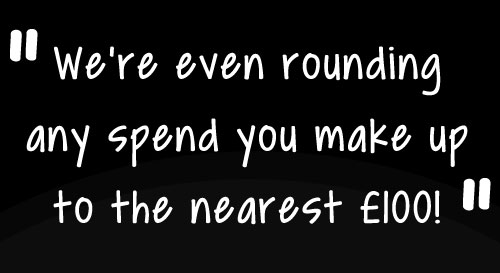 So if you participate at all, you'll have multiple genuine opportunities to win some great prizes, regardless of your company size or prior sales history.
Getting Started
Entry to the incentive is automatic but we highly recommend you update your name and email address via our incentive landing page so we can keep you informed about your progress and more competition details.
From there, all you have to do is spend over £100 on new licences (or add-ons), or renew an expired licence to earn an entry that week.
The Prizes
There are six different highly desirable tech prizes available to win throughout the course of the 12-week incentive. Each will be available to win twice so if you've spotted one your office simply can't live without, you'll have more than one opportunity to 'bag it'.
For specific details on each prize, see The Official Prize Guide, but in summary, the six prizes are as follows:-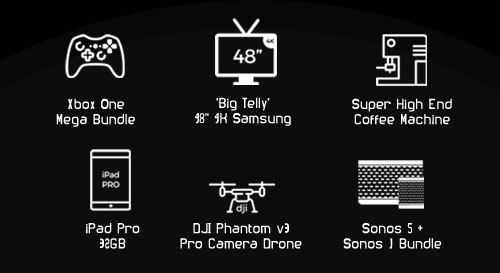 Prize giveaway schedule (full guide here)
| | |
| --- | --- |
| Competition week | Prize |
| 07-Mar | DJI Phantom v3 Advanced |
| 14-Mar | Samsung LED 4K 48" Smart TV |
| 21-Mar | Sonos 5 + Sonos 1 Bundle |
| 28-Mar | 12.9″ iPad Pro 32GB |
| 04-Apr | Super High End Coffee Machine |
| 11-Apr | Xbox One Mega Bundle |
| 18-Apr | DJI Phantom v3 Advanced |
| 25-Apr | Samsung LED 4K 48" Smart TV |
| 02-May | Sonos 5 + Sonos 1 Bundle |
| 09-May | 12.9″  iPad Pro 32GB |
| 16-May | Super High End Coffee Machine |
| 23-May | Xbox One Mega Bundle |
How Tickets are Earned
Below are just a few example scenarios of how we're awarding draw tickets, basically just to illustrate the fact we're rounding up your week's spend to the nearest £100.
For simplicity, these are based on the maximum 30% reseller discount.
| | | |
| --- | --- | --- |
| Item | Cost to reseller | Tickets earned |
| New BackupAssist licence (1yr cover + Exchange) | £203.70 | 3 |
| New Exchange, SQL or Rsync Add-on | £52.50 | 1 |
| Expired BackupAssist licence renewal | £66.50 | 1 |
| | |   |
| New MailStore email archiver licence (25 users) | £358.20 | 4 |
| New MailStore email archiver licence (75 users) | £992.25 | 10 |
| Expired MailStore licence renewal (25 users) | £250.76 | 3 |
| | |   |
| New MDaemon licence (10 users + all add-ons) | £491.40 | 5 |
| Expired MDaemon licence renewal (25 users) | £81.20 | 1 |
| | |   |
| New SecurityGateway licence (25 users) | £163.10 | 2 |
Note – Prices are based on 30% reseller discount, are excluding VAT and were correct as of 30/03/16
The 'Marketing Care Package' (link)
The materials you'll find in the care package have been created specifically for this incentive and may not be what you'd expect from a distributor/ vendor.
Marketing that's about you, not us!
Wherever possible, materials are generic, so while they sell the benefits of our solutions because that's what you can offer as a reseller, they're about generating interest in your company and not ours (directly at least).
What does it contain?
Materials available to you initially include:
Single page PDF 'cheat sheets' (white-labelled)
Animated explainer videos (white-labelled)
Standard website content
Graphical email footers
Request custom content
Let us know which materials you'd like customising with your logo and contacts.via this simple Google Form.
The PartnerPrizes Widget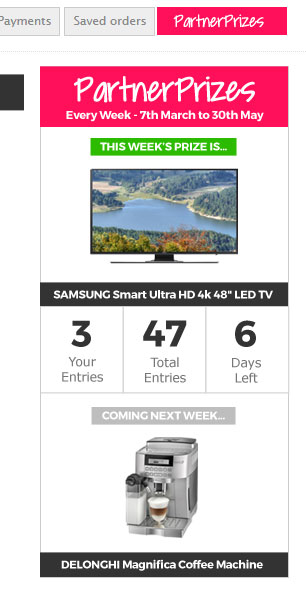 This is your 'go-to' place for incentive related information. Look out for the widget in your partner portal
Look out for the widget in your partner portal account summary page where you'll find real-time updates on:
How many entries you've earned
Your odds of winning at that time
Current and future prizes
How Can I Earn More Tickets?
With only a small amount of effort, you can significantly improve your chances of winning big. It's really the action you take that will have the most impact.
'Quick Wins' The Easy Stuff
Check for expired licences

Log in to your account and check your customers aren't using expired keys. Encourage them to upgrade to the latest version and reinstate support. No brainer!

Introduce products in conversations

Existing conversations are the perfect time for sharing information – whether via phone or email. Introduce relevant benefits and use our marketing materials to follow-up with waffle-free information.

Cross sell

Perhaps you only sell one product at the moment? Maybe you could call your satisfied customers and introduce another? Our 'cheat sheets' may help get you up to speed with those quickly.

Upload and share our sales videos

We've made a number of explainer videos for that we'll customise with your details so you'd be crazy not to tap us up for one or more of those as they're prime for uploading to YouTube, Facebook, LinkedIN and so on (don't forget a clear CTA!).

Embed in your sites, share in your emails, and post across social media for free exposure.

Update your website

Use the standard generic content in our marketing 'care package' to update your web site content. Ensure our 'cheat sheets' are available for download.

Add an email footer

Write your own or use one of our graphic email footers in your signature line.

Get social!

 

Give your video or web content a regular mention on your social channels! Use @zensoftware for a re-tweet!
Activity that requires a little more effort
Personal email to all customers x 2

Send a quick personal email about a relevant product to your existing customers with one of our 'cheat sheets' offering a free trial on the following (relevant) products for the incentive duration. Attach PDF cheat sheets (MailChimp templates will be hopefully be made available too).

Think about a short follow-up email one week later.

Telephone campaign to existing customers

It's always good to talk – call your existing customers, remind them about your services and let them know about one of our products, perhaps offer a free trial or 10% discount? Follow-up the conversation with a PDF via email and an email a week later.

Postal, email or telephone campaign to new customers

 

We've had success with a combination of postal, email and telephone follow-ups to new contacts.

We can help with sourcing data, with content creation and also print and postage contacts.

It's not an exhaustive guide but you might find this article on our blog from the IT Marketing Agency gets you thinking along the right lines.