13 Aug

BackupAssist – Minor update now live (v7.2.1)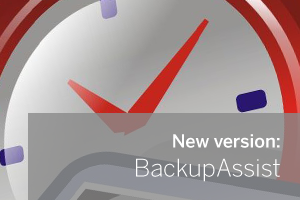 BackupAssist have made a minor update of their fantastic backup software live today and as always, it's available on our Web site for download.
This release consists mostly of minor fixes and there's couple of small feature updates in there for good measure too.
To update your installation, simple download the latest executable from our site here and over-install.
RecoverAssist

15620 Fixed issue with missing DLL when booting 32bit Windows 7 Recovery Environment  (GMC_BA-0553)

15675 

NEW:

 RecoverAssist now includes an option to add third party diagnostic tools for use within a recovery environment

Reports/Notifications

15611 

NEW:

 Backup reports now show the backup start and end time as well as the backup engine type.

15263 Fixed situation whereby CMC reports for scheduled backups are not sent to the CMC if the job is run manually prior to the scheduled backup time. (GMC_BA-0812)

Central Administration

15536 Fix duplicate machine error when adding a machine with imported BackupAssist settings to Central Administration (GMC_BA-0825)

Exchange Granular Restore Add-on

15730 EGR is not supported on Server Core systems. A warning is issued when attempting to launch EGR on Server Core

File Protection

15648 Fixed situation whereby BA804 "Skipped alternate data stream for some files – not supported by destination" warning is falsely issued. (GMC_BA-0831)

Installer

15766 Fix broken DataPath functionality for using an alternate path to store BackupAssist configuration data

Restore Console

15556 Fixed issues when restoring from System protection backups when original backup destination drive letter has changed since the last backup.

SBS Integration

15352 Fixed rare exception in System Protection backups on certain SBS 2008 machines (GMC_BA-0813)

UI

15736 User can click on URL directly in the popups advising on Exchange Servers support.

15704 Restore console now allows for a list of backed up files to be saved on Server core machines (GMC_BA-0839).

VSS

10716 Allow user to modify VSS timeout setting from within BackupAssist console

15735 Improved how BackupAssist runs in the presence of incompatible VSS providers
Related articles