21 Aug

MDaemon 13 beta preview: Part 4 – Ticketing system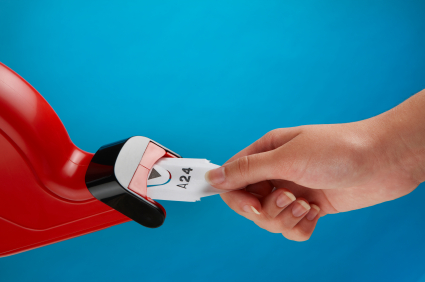 Another week, another set of new features to look at in the beta version of MDaemon version 13.
Let's look at one of the more useful business features of MDaemon, the ability to capture email arriving on group email address such as sales@ and support@, and storing them directly into public folders. This feature allows a group of sales or support staff to monitor the public folders and take ownership of the emails, sharing the workload.
We have been using this approach ourselves for years as have plenty of customers, however the one issue we had to overcome was when a member of staff replies to a sales email the reply is sent from their own email address. Any subsequent communication with the customer is then between the member of staff and the customer directly, bypassing the sales public folder. This becomes a bigger problem if they are not in work and replies get missed. We resolved this issue some time ago by configuring a set of relativity complex content filters in MDaemon to tag outbound replies and capture any further responses.
Thankfully you no longer need to take this complex approach as Alt-N have taken on-board our idea in a new simple to use ticketing system. This works alongside the submission address function used with public folders in MDaemon.
Let's say we want to configure a 'sales@company.co.uk' address…
Step 1:  Create a standard email account for 'sales'
Step 2:  Create a 'sales' public folder and assign the submission address sales@company.co.uk to it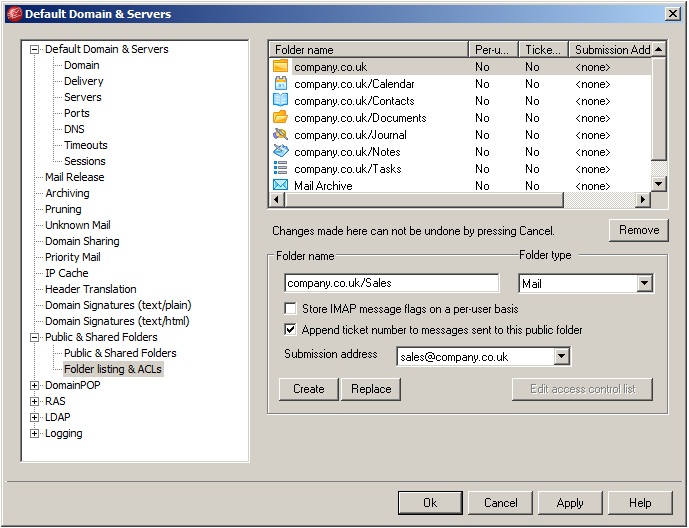 Step 3 : As you can see there is a new option to 'Append ticket number to messages sent to this pubic folder' option to tick.
Now when an email is sent to sales@company.co.uk the subject of the message gets tagged with a unique ticket number and the message is delivered directly to the public 'Sales' folder.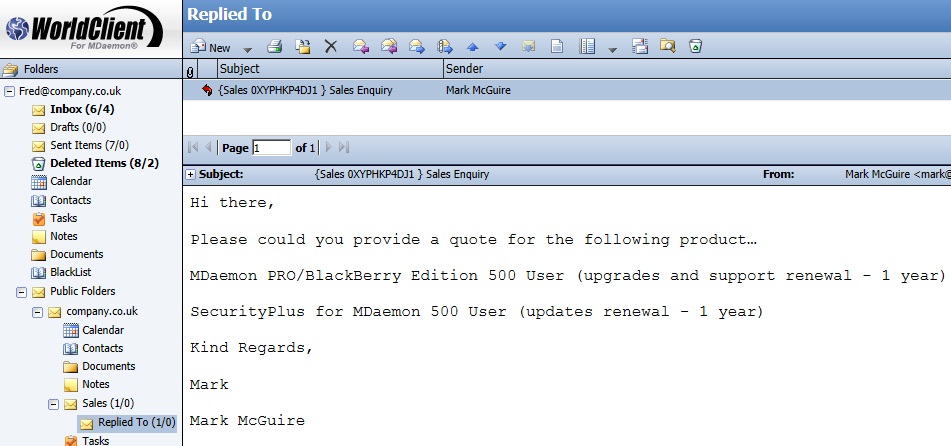 Any user who has rights to see that public folder (as defined in the access control lists)  can take ownership of the message by dragging it into their inbox and reply as normal.This reply is seen in the user's own sent Items folder but also a copy is placed in an automatically created 'Replied to ' public folder for all relevant staff to see.
As the reply leaves MDaemon the 'from:' header of the message is changed to sales@company.co.uk. Any further responses form the external customer should now have the unique tag and so return to the sales public folder and a conversation thread develops.
In practice this makes it much easier to see a conversation develop even when multiple internal staff deal with it at different times.
If you are also using our MailStore email archiver the addition of a unique 'Tag' also enables you to search on a unique thread ID to find all communication with a customer on a specific topic.
Related articles