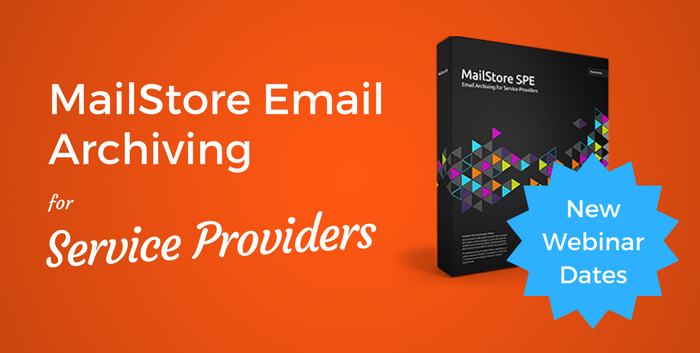 Following on from the recent announcement concerning the reduced entry requirements for becoming a MailStore Service Provider, our colleagues over at the German developer have released a number of webinar dates over the coming weeks.
These sessions are a fantastic opportunity to hear directly from the developer and to raise any questions you might have following the short presentation/ walkthrough.
If you're thinking about building your own archiving as-a-service platform and becoming a MailStore service provider, this is the perfect way to find out more without any pressure or obligation to take it further.