04 Feb

Follow, like, subscribe, share!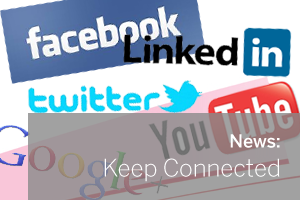 I recently ran a survey among our partner program members (all IT support companies) to find out which, if any, of the various social channels they use 'frequently', to help us understand how best to keep in touch.
Of the 324 respondents the results were as follows:-
LinkedIn – 71%
Facebook – 60%
Twitter – 31%
Google+ – 29%
None – 9%
This is perhaps just as you'd expect but I was a little surprised by:
the fact that so many are 'socially connected' at all (I'd expected a higher number of 'None' results based on anecdotal feedback on attitudes towards social media)
the relatively high percentage of Google+ users given the strength of the other platforms
the very high adoption rate for LinkedIn
We've operated a busy blog, YouTube channel and Twitter feed for a number of years but it's clear you'll find it easier to keep up to date with the latest news and developments, as well as contributing with feedback if we widen this a bit to include some other social platforms.
So where can you find us?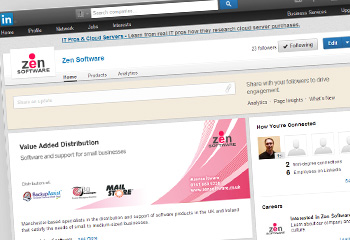 LinkedIn
Strictly business – our company page provides product and partner news and article shares, as well as the opportunity for you to have your say on any aspect of what we do.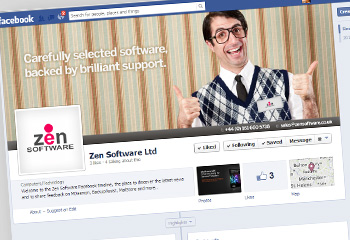 Facebook
Retro arcade machines, sim racing, lego, motorsport – the hobbies of geeks we know. On Facebook we blend the lighter side of Zen Software with product news. Fresh off the press this one so we'd love to you there from the outset!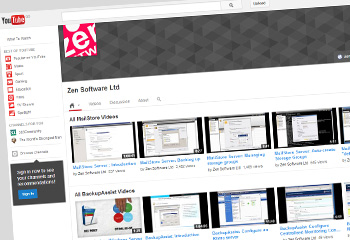 YouTube
Already well established with tons of useful video nuggets, product overviews and webinar recordings we produce in-house.
Not to be missed, particularly if you're a partner program member.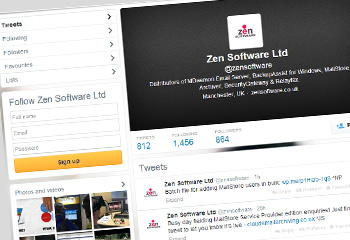 Twitter
We man this during business hours so if you're a Tweeter, not only will we keep you up to speed but if you want to drop us a note about anything we love to hear from you there too.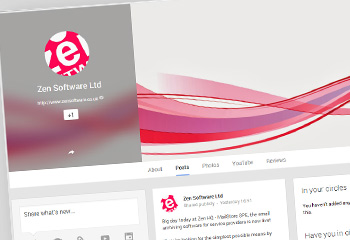 Google+
While it may not be the most popular of the platforms, there's no doubt Google+ is here to stay and for a good chunk of you, it's your social channel of choice.
– – – – – – – – – – – – – – – – – – – – – – – – – – – – – – – – – –

       Try any of our software completely free for 30-days:
MDaemon email server  |   BackupAssist   |   MailStore email archiver