06 Sep

Is your email server online and operational? Use MXWatch to monitor it 24/7

If you use our email server software, MDaemon Messaging Server, and you've ever called our support team with issues relating to being unable to send emails, you may have noticed that we often perform a spam blacklist check.
To perform these checks we use just one of a range of useful tools over at the mxtoolbox.com website. We've been using this site for several years as in addition to the blacklist checking you can also do things like query a domain's Mail DNS and SPF records, check whether the SMTP port is answering and even obtain an explanation of message header information. An essential tool to add to your favorites if you are a mail administrator!
The latest addition to MXTools.com is an excellent server monitoring tool called MXWatch.
MXWatch provides a basic free service so you can see how it operates by setting up a free account, but to get the most out of the service there are paid for, Basic and Pro options (currently $20 and $80 monthly).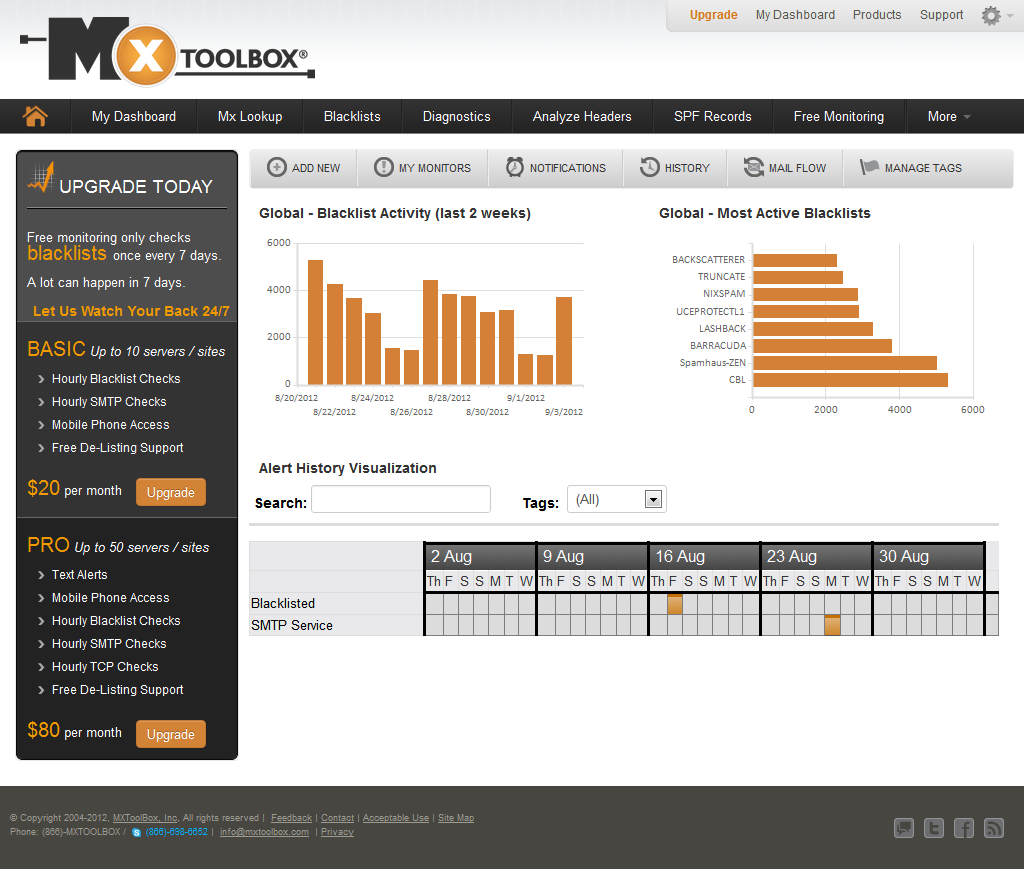 In the free version you can monitor two SMTP servers, which is more than likely enough for most small companies, however blacklist checks only happen every 7 days ( every 2 hours in the paid for versions).
Alerts can be sent to any email address so a generic Google, Hotmail or Yahoo-type address is advisable, as your mail server will of course be down when the alert is sent! In the Pro version you have the option to send alerts via SMS.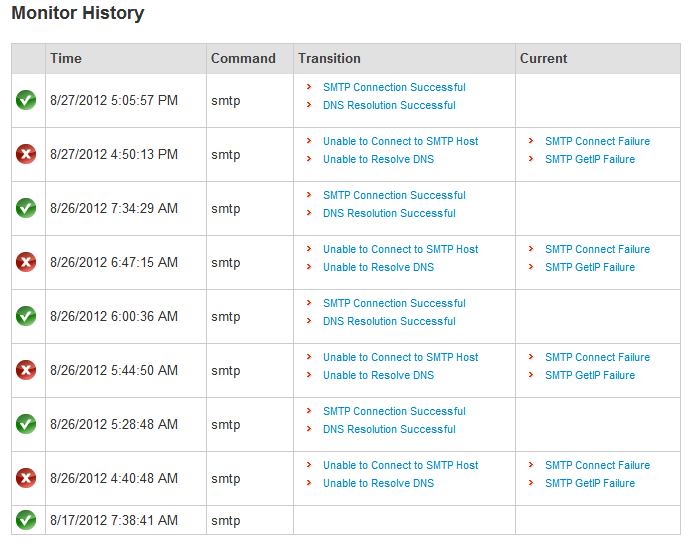 So, if you'd find it useful to be notified the moment a server goes offline, or when it's been added to a blacklisted, I'd definitely recommend you take a look at what MXWatch has to offer.