10 May

The best email archiving software just got better – MailStore Server 7 is now live!

I'm thrilled to announce that we've just put the latest major release of the fantastic MailStore Server live on our site.
Below you'll find a quick round-up of the features I think you're most likely to find of interest, but if you'd like the detail in full, as always the release notes are available here.
Better scalability
Our customer base consists primarily of small businesses but occasionally we do see demand for MailStore from companies where there are huge numbers of users performing lots of concurrent searches. To better cater for these enterprise level customers and also those companies who already use an existing database system, MailStore now supports Microsoft SQL and PostgreSQL.
Better support for mobile devices

The iPhone Web app in MailStore has proved a popular feature for those users on the move so this has been expanded in version 7 to cater for all of the major mobile platforms. An all new Web interface theme resizes to fit each device providing users with the ability to quickly log in and either browse or perform searches across archived email.
Supported platforms now include:
BlackBerry
Google Android
Windows mobile
iPhone, iPad, iPod Touch
First-class support for Kerio and Icewarp email servers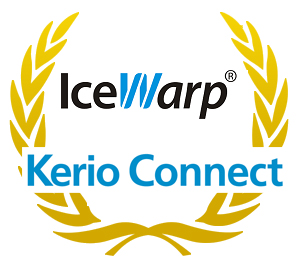 As a distributor of MDaemon email server we might be tempted to pretend our product's the only choice out there when you're looking for an easy to manage alternative to Exchange, however we've come to terms with the fact that others actually do exist!
MailStore have built on their excellent integration with Exchange and MDaemon by adding the same level of support for Kerio Connect and Icewarp email servers. Each user's mailbox can now be archived simultaneously with a single job and importantly for those of you with upwards of ten or so users, user lists now update automatically as new staff are added or passwords changed.
Better back-end database architecture

MailStore 7 sees a fundamental change to its database architecture which centres around the fact that the archive data (includes messages, headers and user info) are now totally independent from the main MailStore installation. This really comes in to play when you're thinking about disaster recovery. Now in the event you experience a hardware failure on the machine running MailStore, it's as simple as a few clicks to detach your archive store and reconnect it to another machine running a fresh MailStore install.
Better folder management
The ability to move mail folders between user archives is one of those feature requests that sound simple but are actually deceptively complex to implement. Thankfully it's made it in to this release, along with the ability to rename users and their archives. The upshot of this is it's now simple to clean-up unknown user mail, deal with username changes or simply clean-up a user's own archive folder structure.
Last but not least…
Other features of interest include the updated interface graphics which are now in line with the slick new MailStore branding, full support for 64-bit platforms and a powerful API Management Shell, details of the commands for which are available here.
Ready to upgrade?

If you're an existing customer of MailStore you'll be entitled to upgrade to 7.0 completely free of charge, provided you've got valid upgrade protection.
The latest installers are here. If you're not sure on the status of your licence, you can quickly check it using the key analyser on our Web site.
Join us for a live walkthrough

If you'd like to sign up for a free live Webinar where Emmet will talk you through the new features in this version while also giving you the opportunity to ask questions via Skype, simply follow this link and leave us your details.
Useful links