14 Oct

Useful software tool of the week: Putty

For this week's entry I want to bring to attention a tool I've been using for many years that I believe should form part of every System Administrator's toolkit.

Putty is a simple but incredibly useful Telnet and SSH (Secure shell) terminal tool.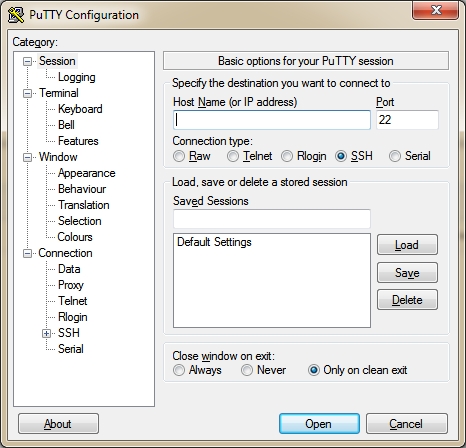 If you've ever worked with Linux machines you'll no doubt be familiar with using SSH to gain secure access to other terminals over the network, but SSH isn't only for Linux – it's used on many other platforms to give command line access over the network. A Windows terminal emulator is an essential tool for anyone who deals with devices such as intelligent network switches, Internet routers including broadband routers, NAS devices and even printers.
All these devices can be accessed via the TELNET and SSH protocols.
Putty is a simple to use tool which needs no installation as it is run from a self-contained 500k executable file. You can enter the server details directly into the application and start a session or save them to create a list of quickly accessible shortcuts.
Recently we've found it very useful indeed for helping diagnose network connection issues when setting up Rsync servers over SSH with BackupAssist. By connecting with Putty to the SSH service we could clearly see if the SSH server was operational before trying to attempt an Rsync backup job in BackupAssist.
So as you've probably guessed by now – I definitely recommend hopping over to the Putty website to grab yourself a copy of this top free utility.