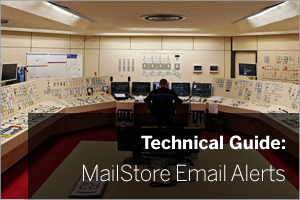 Will MailStore alert me when a job fails?
Of the many queries I see as a member of the MailStore support team here at Zen Software, this is one of the more common ones.
Unfortunately, for the time being at least, this isn't something you can do from within the software but fear not – the reason for my post is that there is a workaround.
EDIT: Email reporting was introduced in v10.1 – more information here.