07 Apr

MailStore Server review by ITSMDaily – "the archiving solution that rocks"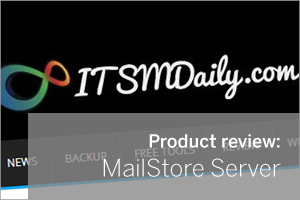 Run by Erik Blum, an IT Manager at one of the top 500 companies in the United States, ITSMDaily.com is a news and reviews Web site aimed at IT professionals.
As a user of Microsoft Exchange, Erik made the choice to archive his email with MailStore Server instead of Exchange's archiving features and is keen to share his findings with his audience.
He's kindly taken the time to detail his experience of MailStore and in his review sights both price and the wide range of email platform support (Exchange, Gmail, MDaemon, Kerio etc.) as key to the appeal of MailStore Server when compared to competing products.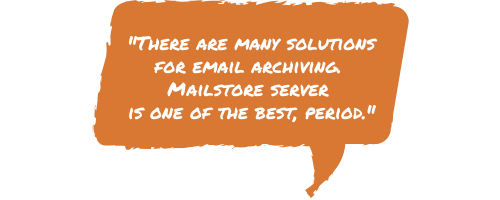 You can read the full review which includes screenshots detailing setup options and features such as legal hold and auditing.  Interestingly, ITSMDaily.com also pick up on the tiny 40MB installation file, noting that you shouldn't let it "fool you" and that MailStore is a "great product".

Lastly just a quick note of thanks to Erik and ITSMDaily.com for taking the time to feature MailStore on their fantastic Web site – keep up the good work!