12 Jun

BackupAssist partner karting @ Daytona Manchester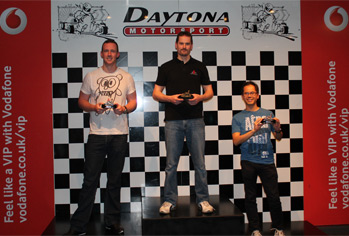 In an environment where we tend to communicate almost exclusively via phone and email,  it's sometimes easy to forget the value of getting together in person occasionally with the members of our partner program we're working with on a regular basis.
Leaving the Powerpoint slides behind this time (but obviously not the egos!), we headed down to Trafford Park to Manchester's largest indoor karting track, where we got together with a group of our BackupAssist resellers in the local area for an evening of adrenaline-fuelled wheel-to-wheel action.
As an extra bonus we were joined by fellow petrolhead, founder and director of BackupAssist, Linus Chang. Travelling over from the slightly sunnier climes of Melbourne, Australia, Linus had been with us at Zen HQ for the afternoon and after a productive meeting was clearly just as eager as the rest of us to get on track and do battle (and speak to the occasional partner of course)!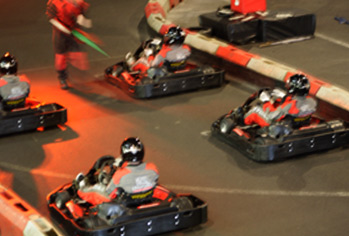 After the customary safety video courtesy of Sky TV's Martin Brundle, our mix of "noobs" and more experienced drivers headed out on track to battle it out over three rounds and a then a final championship decider. I'd wrongly assumed there'd be a gap between the races – as it turned out, this was going to be a full-on session punctuated only by a few minutes to catch your breath while the grid was formed for the next round.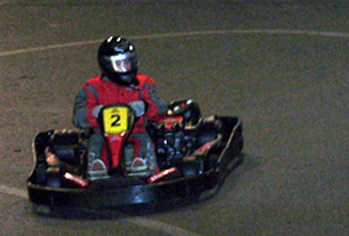 Quite surprisingly, while there were numerous crashes, spins and taps – "rubbing's racing" as they say and overall the standard was really impressive. After a total of 40 mins driving around a tight circuit with no power steering, we all went through quite an intense workout but most importantly, all left grinning from ear to ear.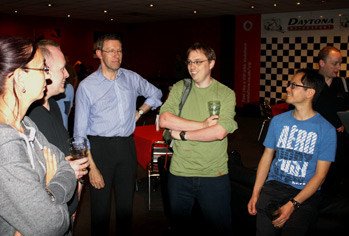 In dire need of refreshments (and in some cases medical assistance), we headed up to the cafe/ bar for the podium presentations and to compare notes. I'm pleased to report that in the top three spots it was a Zen Software/ BackupAssist lockout with MD Ross McWilliam showing us how it's done, taking the win with me in second and Linus close behind in third. The first partner home was Steve of Lowthers.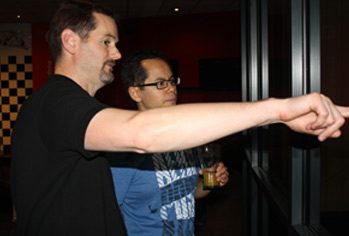 Licking our wounds after our on track encounters it was time for beer and burgers all round, which provided a welcome opportunity to catch up and chat with our partners who play such an important role in the ongoing success of BackupAssist and Zen Software.
Overall a fantastic evening so a big thanks to Daytona for a typically slick event and of course to those of you who attended. Already looking forward to the next one!