31 Oct

New 'Introduction to MDaemon Messaging Server' Webinar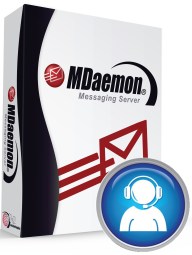 If you're new to MDaemon and want a quick and easy way to get up to speed on the features it offers, I've just added a brand new webinar you should find ideal.
During this one hour session I'll focus on the user's experience via Outlook and MDaemon's web mail client, plus I'll show you how simple it is to connect from any of the current mobile devices.
To finish up I'll demonstrate why MDaemon is popular with administrators, giving you an overview of the tools available in both the GUI and Web administration interface.
Being an Introduction Webinar there isn't a heavy emphasis on the technical stuff, instead this session provides an ideal base understanding of what MDaemon can do and therefore help you go on to trial the software in your own environment.
I'll be presenting the first session via GoToWebinar on Tuesday November 13th @ 1pm (Register).
Don't forget if you'e interesting in attending any of our webinar sessions, details for each and links to register are available here.
Related articles