22 Dec

How to create a company-wide 'out of office' responder

Before you hang up your mouse for the Christmas break, it's a good idea to make sure that if anyone contacts you via email, they know whether you're available and if not, when you'll be back.
If you use MDaemon Messaging Server, rather than all staff replicating the same out of office autoresponder, you can use a simple temporary account and content filter rule to create a global version for all staff.

Step 1: Adding a new temporary dummy account
Create a new account in MDaemon under Account -> New Account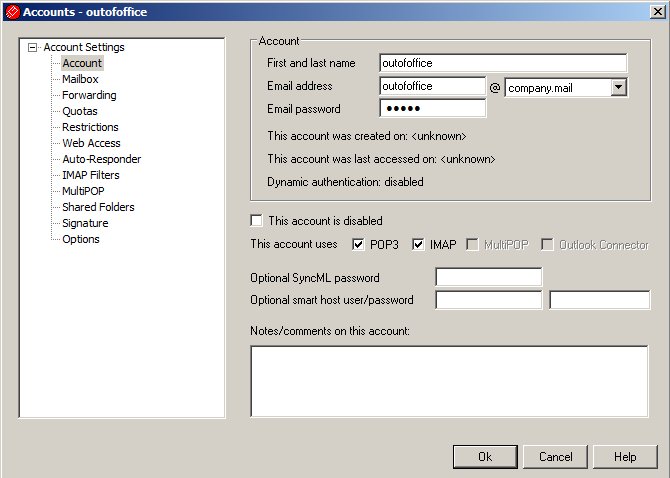 Call this account 'outofoffice' and choose your own domain (company.mail in this example). Make sure you choose a strong password for this account (you will not need to use this again).
Step 2: Create an autoresponder template file
Open the file "C:\MDaemon\App\OutofOffice.rsp" in Notepad.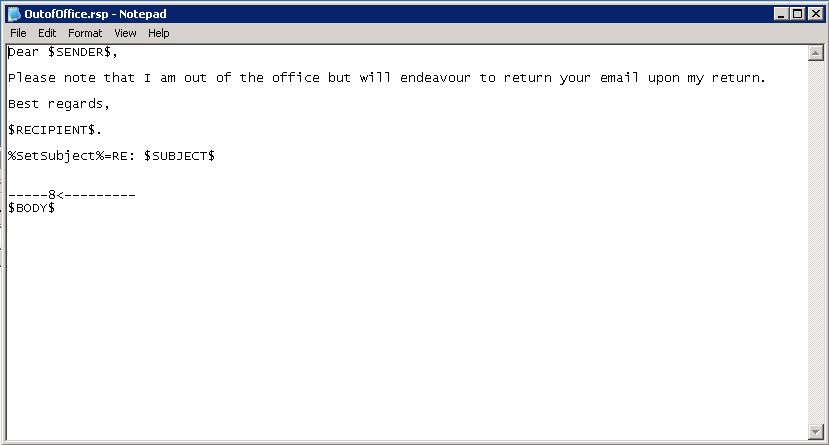 You can edit this template file as required to provide the information you need using the macros as required but once done save this new template into a file called C:\MDaemon\App\officeclosed.rsp.
Step 3: Configure the auto-responder
Click on the 'Auto-Responder' option and tick to enable it. Select the C:\MDaemon\App\officeclosed.rsp file by using the browse option.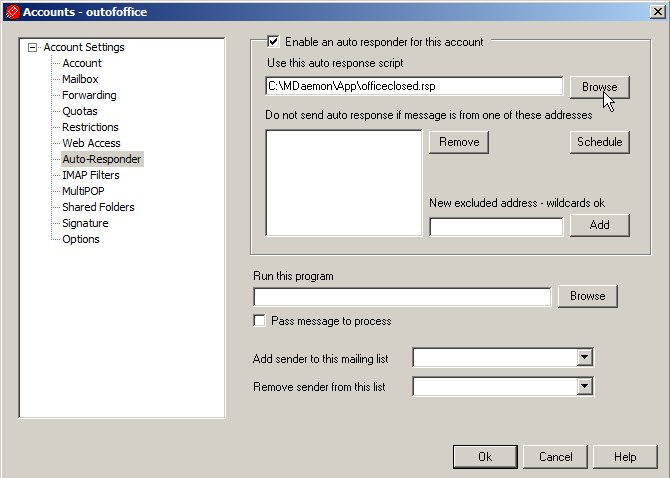 Click ok to save these changes.
Step 4: Adding the appropriate content filter rule
Click on Security -> Content filter and add a new content filter.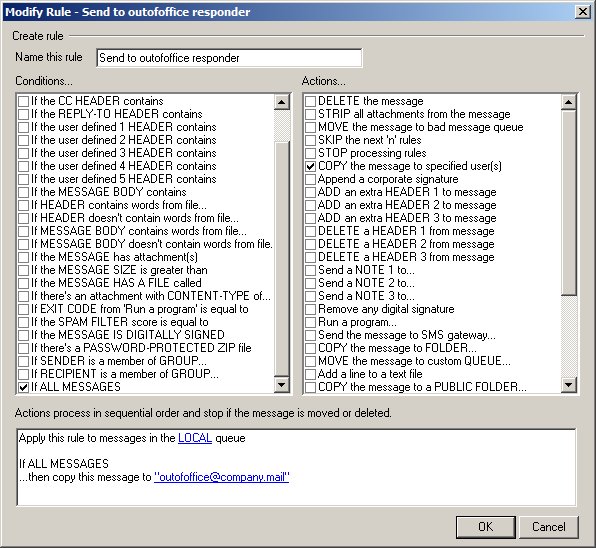 Configure this new content filter using the settings shown above replacing the "outofoffice@company.mail" with the full email address of the account you created in step 1.
Please note It's important here to ensure that you only configure this rule to act on the 'LOCAL' queue.
Click Ok to save this rule
With this rule in place, a copy of all email will be sent to the new "outofoffice" account where it will respond using the template you created. You must remember to turn this feature off again when you return to the office and delete the outofoffice user.
It's also worth noting that this mailbox will contain a copy of all email received during this time so it can be safely deleted.
Hope that helps – wishing you all a good break
– – – – – – – – – – – – – – – – – – – – – – – – – – – – – – – – – – – – – – – – – – – – – – – – – – – – – – – –

       Try any of our software completely free for 30-days:
MDaemon email server  |   BackupAssist   |   MailStore email archiver