05 Sep

We're getting personal – Live chat, shorter phone menu, 10 second pickup and DDI's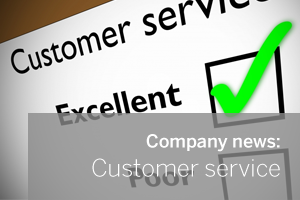 We're a relatively small team here at Zen Software and one of the things we really like about that is if and when you ever need our help, be it pre or post-sales, we're able to offer you more of a personal level of service than some of the industry giants we're often competing with.
Particularly as a small or medium sized business, we know how much importance you  place on being able to get answers when you need them.
With this in mind, and as part of an ongoing program of improvements, we've upped our game a little with a few 'service enhancements' shall we say!
Live chat on every page of the site
If you've got a query you'd like a quick response to without needing to pick up the phone or compose a mail you can do so on-line via our new live chat facility. Not exactly ground-breaking technology, I'm sure you'll have used these in the past but it's something we hope will make your life easier.
Look out for the button in the bottom right of every page of our Web site (blog not included). Regardless of the nature of your question, if the button's there then so is a member of our team, so feel free to tap them up for an answer and (on most occasions!) you'll receive a concise and friendly response.
Updated phone menu
Over the years, my patience threshold with phone menus has steadily diminished. I'm now just a man on the edge quite frankly – sub menus have my blood pressure rising and if I'm required to navigate sub, sub, sub menus my handset can consider itself in serious danger.
We hate menus and we wouldn't have one at all, but it's hard to argue that a small amount of direction does get you to the person best suited to help. It's a necessary evil but we've now made a conscious effort to shorten it right down to the bare minimum – and absolutely no sub-menus! 🙂
Individual direct dial numbers
Another small enhancement that means you can now can now get straight through to the person you've previously been having a conversation with via their individual direct dial numbers.
Neil – 5000
Mark – 5001
Ross – 5002
Seema – 5003
James – 5005
10 second pickup
I realise that's sounding more like a feature of an Internet dating site than a commitment to customer service but I can assure you we're all taken at the time of writing and I am referring to picking up the phone quickly :).
We've structured our departments to improve our response times and it's a now a company policy that if it's humanly possible, one of us will pick your call up within 10 seconds of it ringing through.
That's it for now…
Look forward to live chatting/ emailing/ tweeting/ blogging/ talking with you soon!