05 Nov

Reseller Marketing Campaign Builder now live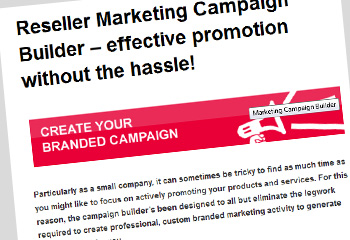 If you're a Zen Software partner and want to be doing more to generate new business, but struggle to find the time to arrange marketing activity – help is at hand.
I've just made some marketing campaign builder pages live which are specifically designed to help all but eliminate the legwork on your part required to create professional, custom branded marketing campaigns to attract new and existing customers. We're even offering to help with the printing and fulfilment!
For links to email and letter templates, customisable postcards, brochures, sales guides and more, visit the campaign builder link below where you'll also find an overview and instructions on how to build your campaign.
Reseller Marketing Campaign Builder (RMCB)
At the moment you'll notice we're fairly heavily MailStore focussed but I'll be adding additional content for BackupAssist, MDaemon and SecurityGateway over the coming weeks.
For any queries or suggestions please feel free to contact me directly – james@zensoftware.co.uk.