08 Oct

CompTIA EMEA Virtual Conference – 13th and 14th October 2020

The MailStore team will be at the CompTIA EMEA virtual conference next week in the 'Solutions Showcase'.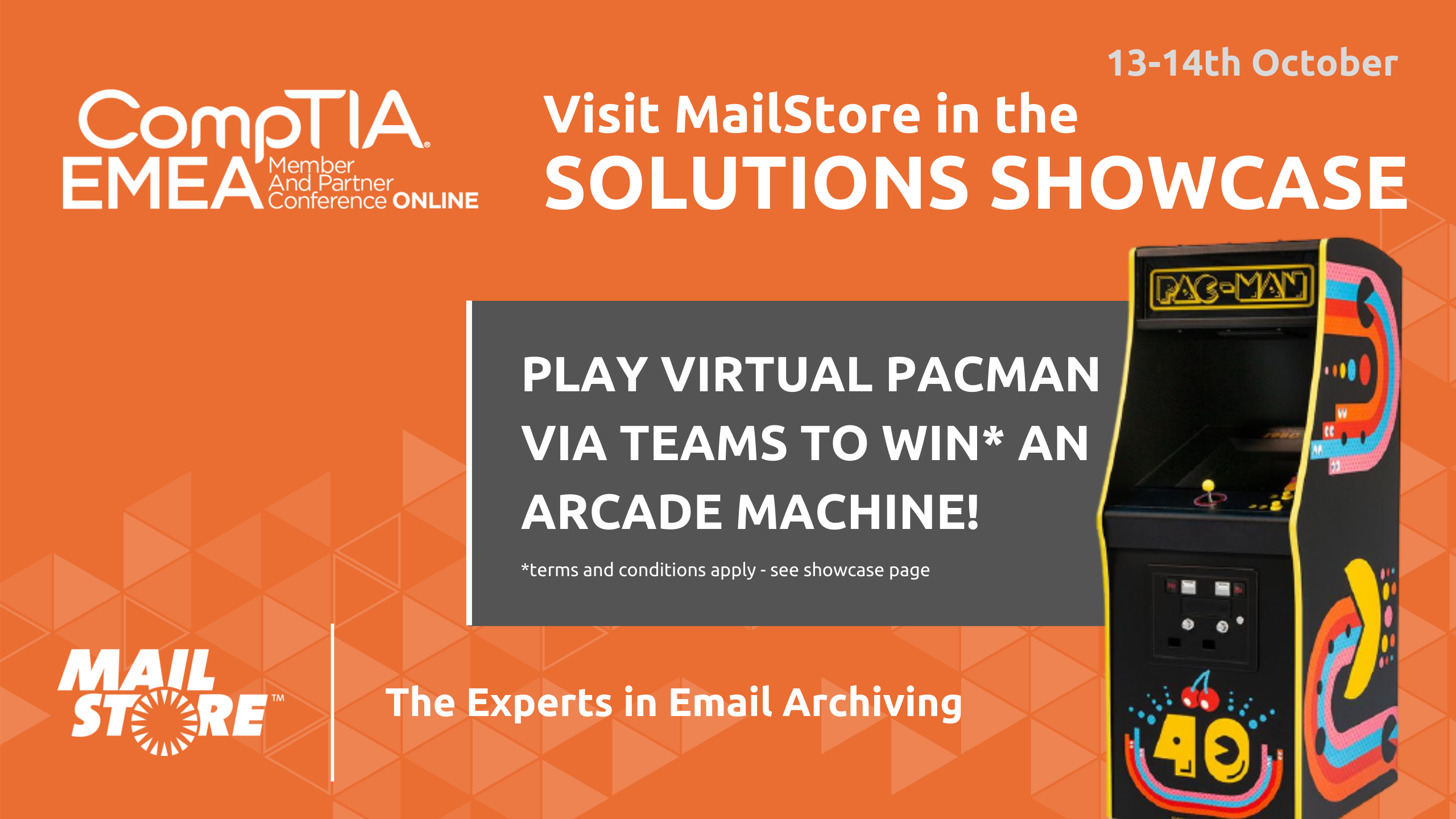 As a member of Zen's partner program, they'd very much like you to join them.
This is one of the rare occasions we would ever recommend an industry event to our partner community, however this really is a worthwhile investment of time for any IT provider or MSP looking to grow their business.
Registration is free, it's a terrific line-up of industry expert speakers and panel discussions, plus it's a great opportunity to network and learn from high performing MSP's (and of course vendors!).
Highlights from the agenda:
Tuesday 13th October
Wednesday 14th October
Win a Pacman Arcade Machine with MailStore!
In between the nuggets of wisdom to be found in the keynotes and discussions, there's the Solutions Showcase, where you can join MailStore for a virtual game of Pacman via Microsoft Teams.
Visit the booth between 12:45 and 14:14 BST and be in with a chance of winning one of 5 mini arcade machines or set the highest score in the online game and you could win the top prize of a ¼ scale 40th Anniversary machine!
Info and registration:-
Registration is completely free – sign up here today!
https://myemeacon.comptia.org/
Hope you're able to make it!