07 Sep

MailStore Technical Certification Boot Camp 2020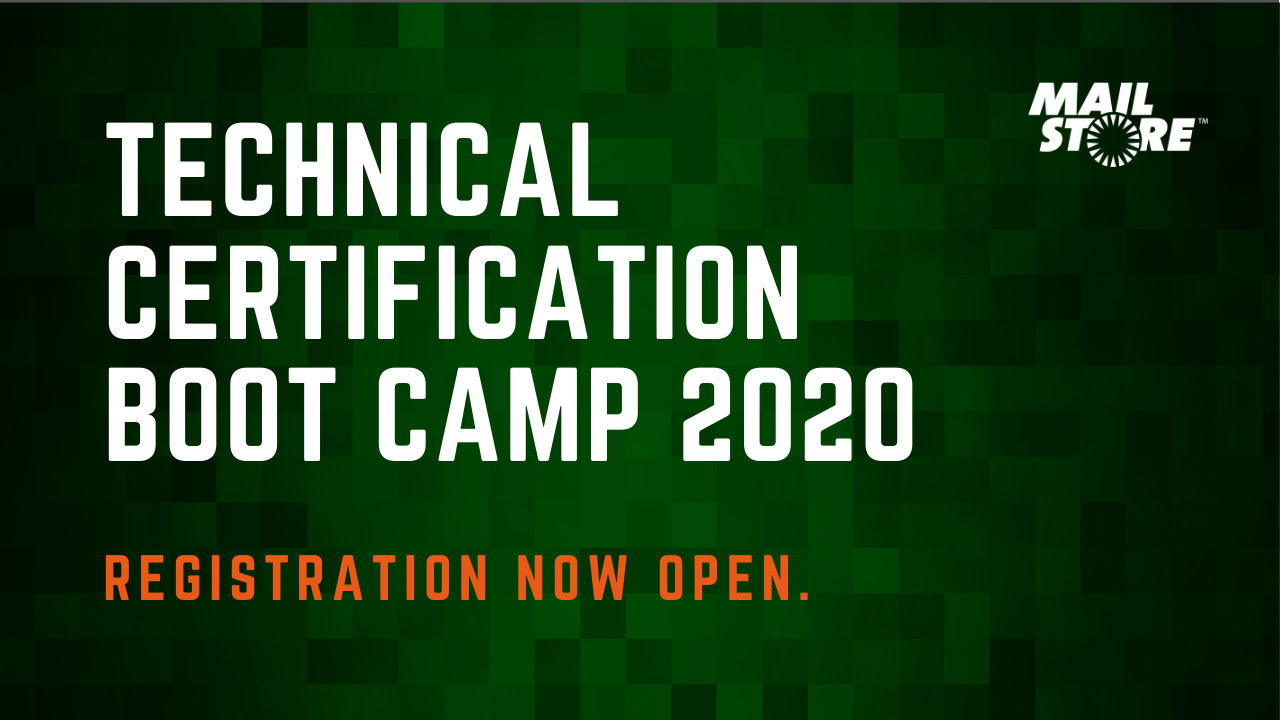 Ever wondered about becoming MailStore certified but haven't yet gotten around to it?
Perhaps you're already certified but would like to bring your knowledge up to date
following the latest major release?
Now is the perfect opportunity to address that!
Starting 21st September, MailStore will be running the first of two separate technical
boot camp weeks.
Simply pick the daily suggested activities and live training sessions that appeal to you
during your chosen week to become officially certified in a fast, interactive and
hopefully semi-entertaining way!
Increase your reseller margin for 6 months!*
As an additional incentive to the many other benefits of certification, companies with
freshly accredited MailStore Certified Archiving Specialists as a result of Boot Camp
will benefit from a temporary boost in discount, lasting all the way through until 31st
March 2021.
For full details on this and the other aspects of Boot Camp 2020, please visit the link
below to download the official overview guide and to secure your place.
Registration and official PDF guide:
https://rebrand.ly/mailstore-boot-camp
Don't miss out!
*Once your first member of staff passes the MCAS test, we will bump your company's discount on MailStore sales up to the maximum level (30% from RRP) for a period of 6 months.