02 Apr

BackupAssist 10.5.2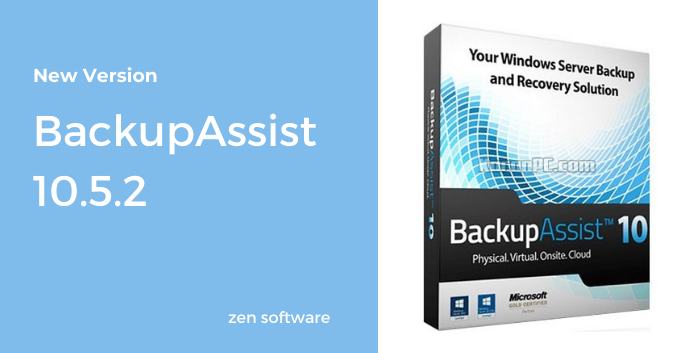 BackupAssist 10.5.2 is now live.
This is a maintenance release for BackupAssist.
Here are the release notes:
Fixed an issue that could cause a destination check to fail while the CryptoSafeGuard shield is enabled.
A new error message BA1521 will be generated if an SQL Protection job has not backed up all of the databases selected in the backup job. This could be due to a timeout between BackupAssist and the SQL Server, or a difference in the selected databases and the databases that currently exist.
Fixed an issue where a backup job's catalogue would be deleted if that job ran again on the same day and failed.
The License required warning shown on the SQL Protection button in the Create a new backup job screen, will now not be shown after an SQL Add-on is activated.
Users can now dismiss product and trial expiration messages at the bottom of the BackupAssist UI.
Removed an SQL Protection marketing popup that is no longer required.
Removed text from the BitLocker settings on the Set up destination screen that said the BitLocker USB key needs to be plugged in during a backup, as this is no longer correct.
BackupAssist and BackupAssist add-ons will not change their license status if a computer's MAC address changes.
The MSP grace period for BAaaS has been changed from 7 to 30 days, to match the licensing period. This will prevent licensing issues from affecting installs more than once per month.
Fixed a problem introduced in BackupAssist 10.5.1 that resulted in a Site Controller occasionally losing its tunnel when connecting to MultiSite Manager after a Site Controller service is restarted.
Update 3rd April Version 5.2.0r1 has been released to address the following specific issues
There was an issue in BackupAssist 10.5.2 which caused BackupAssist to hang under these conditions:
If upgrading from a previous version of BackupAssist and there are existing rsync backup jobs.
If creating a new rsync backup job using BackupAssist 10.5.2.
Existing BackupAssist installations with active upgrade cover can upgrade to 10.5.2r1 by downloading and running the installer over the top.
BackupAssist MultiSite Manager customers should find that 10.5.2 is now listed as a downloadable version within the MultiSite Manager interface and can deploy it to multiple endpoints. As Multisite manager downloads can lag the release by a few days if you want to wait for 10.5.2r1 to be released please check daily.