29 May

Simplified Archiving of Email Cloud Services with MailStore Gateway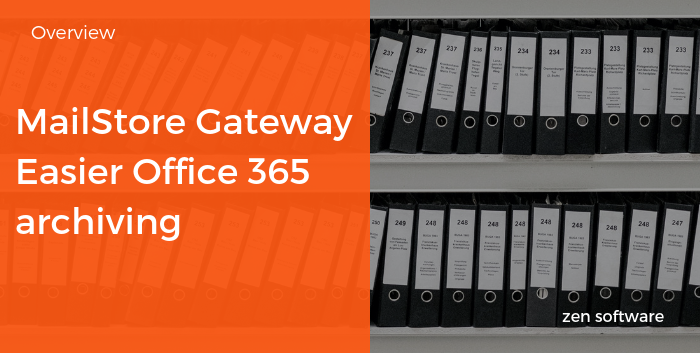 MailStore version 12 includes a new free tool called MailStore Gateway. This provides a dedicated target for Office 365 and G Suite journal email. These platforms don't natively allow email journaling to a mailbox on their own platform.
MailStore Gateway also includes the SMTP and POP3 Proxy features from the existing MailStore Proxy which allows those clients that connect to external POP3 mailboxes to centrally archive email as it arrives into the company domain.
Have a look at the great new overview video to get a idea as to how it works:
For more technical information on configuring the MailStore Gateway take a look at the technical guides.
If you have any question do not hesitate to get in touch.