19 Jun

Reviewed: SecurityGateway, spam and virus filter for Exchange (and other email servers)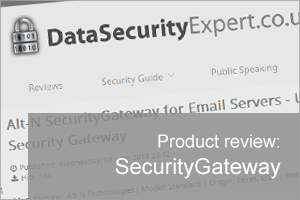 Independent analyst and security director for EncSec, Graeme Batsman has appeared in, and advised, publications including SC Magazine, The Independent, Microsoft, Metro, Experian and many more.
Graeme had recently been testing a number of email security products including those from vendors such as Barracuda and Sophos when we contacted him about 'hot off the press' SecurityGateway version 3.0.
This latest major release of SecurityGateway saw the introduction of a number of exciting changes to the already popular product, which included: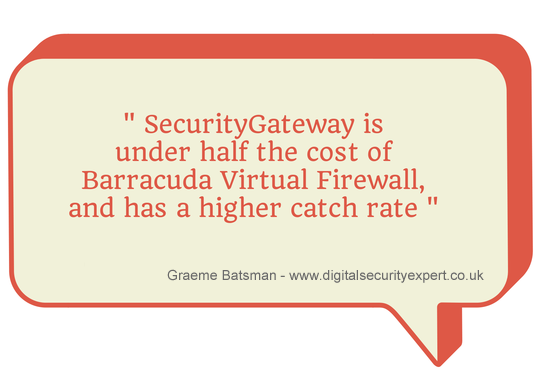 SecurityGateway faired very well indeed over the course of Graeme's seven day test and scored an overall 86%, with 5 out of 5 for value and 4.5 out of 5 for for performance.
Read the PDF version of Graeme's clear, user-friendly review of SecurityGateway at the link below.

Graeme's Background
Graeme Batsman started his IT security journey when he was a teenager before moving on to college; his first job was IT security related. In addition to almost a decade's experience he has qualifications and training in:
Investigations & Intelligence Analysis
ASyl (Associate of the Security Institute)
CompTIA Security+
Computer Hacking Forensic Investigator
Certified Ethical Hacker
BTEC National Diploma in ICT
Many thanks to Graeme for taking the time to write up his findings. He can be reached by mobile, landline or email.
07909 474479 | graeme@datasecurityexpert.co.uk | PGP Public Key
Twitter:  @graemebatsman