18 Dec

BackupAssist v7.4 now live – includes Windows Server 2012 R2 support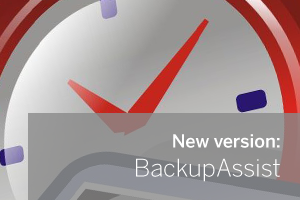 The latest BackupAssist release is  now available on our site, complete with Server 2012 support and a range of fixes, including one that may be useful if you use data containers for imaging to a Buffalo NAS device.
Details and release notes below….
Support for Windows Server 2012 R2
This support includes the backup, restore and recovery of data and VSS applications, and non-CSV Hyper-V environments.
The addition of a log file for all restores
This log contains a list of all files processed during a restore and the result for each file. The log file is enabled using a tick box in the restore console.
Better guidance for choosing image backup destinations
A new section has been added to the System Protection backup reports. It explains the BIOS, EFI and Hyper-V guest recovery options for each System Protection backup.
To view the release notes in full visit our Web site
here.
Pricing for BackupAssist is available here.
– – – – – – – – – – – – – – – – – – – – – – – – – – – – – – – – – – – – – – – – – – – – – – – – – – – – – – – –

       Try any of our software completely free for 30-days:
MDaemon email server  |   BackupAssist   |   MailStore email archiver