25 Sep

BackupAssist 7.3 now live – Includes 'direct injection' Exchange restores + fixes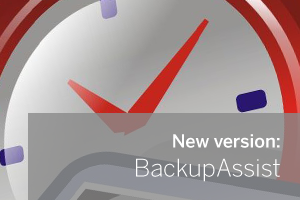 This morning across the office I overheard the words 'that's grand int'it!?' from our resident BackupAssist technical guru.
I can assure you this doesn't happen often and roughly translated from Yorkshireman-speak, is a resounding seal of approval for the new Exchange Granular Restore 'direct injection' feature in BackupAssist 7.3.
This great new version went live today (download here), and makes it possible to select any backup that contains an Exchange database, open and browse individual mailboxes and preview the contents of emails, contacts, notes, tasks and appointments. The clever bit is that the console can then be used to re-import this specific data directly to any user mailbox on an Exchange Server, even if it's not on the same domain!
BackupAssist have come up with a nice, simple Youtube video which provides a good overview…
To view the release notes in full visit our Web site here.
Pricing for the both BackupAssist and the Exchange Granular Restore Add-on are available here.
– – – – – – – – – – – – – – – – – – – – – – – – – – – – – – – – – – – – – – – – – – – – – – – – – – – – – – – –

       Try any of our software completely free for 30-days:
MDaemon email server  |   BackupAssist   |   MailStore email archiver