11 Oct

Midlands SBS user group visit – presenting on MDaemon as an Exchange alternative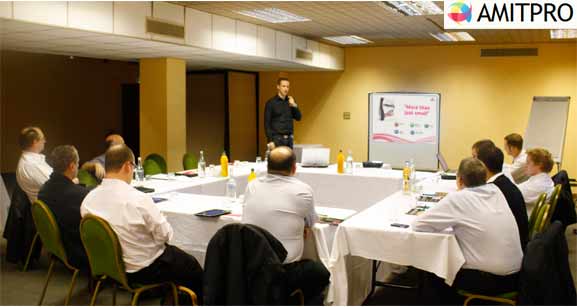 Neil and I were on the road again on Wednesday, this time to join the guys at AMITPRO in Birmingham to talk about MDaemon Messaging Server as a possible alternative to Exchange.
With the recent announcement that SBS will be reaching end of life in June and reports that both it and Windows Server 2008 are already in short supply, it's proved a good time to be discussing the next move in terms of an Exchange replacement for customers who can't/ won't move to the cloud.
Many thanks to Andy Parkes for organising the session and the informal walkthrough with the group of Windows 8 (unsurprisingly polarising opinions somewhat!). Thanks also to all of the representatives who attended. There's no better place to get honest feedback and as always we went back with plenty of additional insight!
Useful links:-
AMITPRO homepage – http://amitpro.org/
Andy's Techie Blog – http://andyparkes.co.uk/blog/

Related articles