02 Oct

Partner visits: BCS & Microminder

Being based in Manchester means we sometimes don't get as much face time as we might like with our resellers in the South, but we recently had the pleasure of stopping in and paying long-overdue visits to a couple of our valued Premium Partners.

Business Computer Solutions (BCS)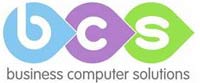 In addition to attending the SBS user group, the Kent visit was a great opportunity to spend some time catching up with group organisers and valued Premium Partner members, Business Computer Solutions (BCS).
BCS are both an accredted Microsoft Small Business Partner and HP registered partner, providing high quality managed IT support to their small business customers throughout the region.
Microminder


Microminder are the biggest provider of IT support services and software solutions to dental practices in the UK.
As one of the Premium Partners we have a fantastic longstanding relationship with it was great to take the opportunity to pay a visit to their Perivale HQ and meet a few of the team.
James (ZS) and Kalpesh (Microminder)
Many thanks to Kalpesh, Jaz and everyone at Microminder for both the hospitality and the continued support.