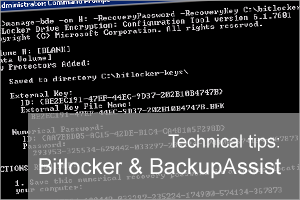 You've probably picked up in the IT press that the developers of TrueCrypt, currently integrated within BackupAssist, are no longer actively developing the software.
A recent independent audit
published by iSEC has not identified any security flaws in
TrueCrypt
, however at some point in the future, it's likely vulnerabilities may creep into it.
DISCLAIMER:
We're not suggesting you need to switch away immediately and ultimately fully expect to see a new encryption application integrated into BackupAssist.
However....I like to tinker...