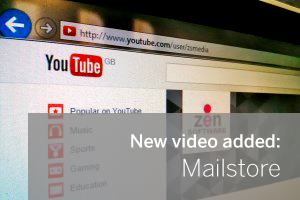 Interested in MailStore but too busy to install the trial? Struggling to fit in a live webinar?
A close second are the recorded versions I post from time to time on the Zen Software Youtube Channel 
like this one, entitled an Introduction to MailStore.
No, you won't get to ask me lots of awkward questions via the live chat which is obviously a shame (!), but it is better suited to skimming through over a coffee 
if you're flat-out taking care of the day job.