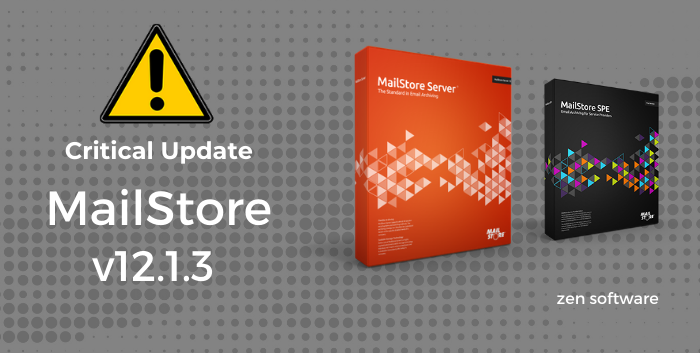 MailStore have released an important Security Fix for their Outlook Add-in.
Whilst working on the next main version, the German developers identified a critical vulnerability which they have fixed in version 12.1.3 of the Outlook Add-in.
For users running MailStore Server with active upgrade cover, please firstly update the MailStore server to the latest version 12.1.3 release.
After upgrading the MailStore Server please also download and update all Outlook clients running the Outlook Add-in using the download link here 
( Please note customers without Active upgrade cover may also just update the client side Outlook add-on to this release)
You can find further technical details regarding the security fix and a link to the Outlook Add-in in the developers own blog article