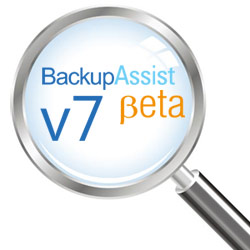 BackupAssist version 7 sees the first iteration of a great new central administration console  for remote control access.
Administrators can now manage all of their local network installations of BackupAssist through one single web interface hosted by a central nominated BackupAssist installation.
All backup jobs and reports from your various installations can be quickly monitored and remote control sessions can be launched to manage a specific installation for changes. In effect, administrators no longer need to remotely log in to a BackupAssist server to manage all of its settings.