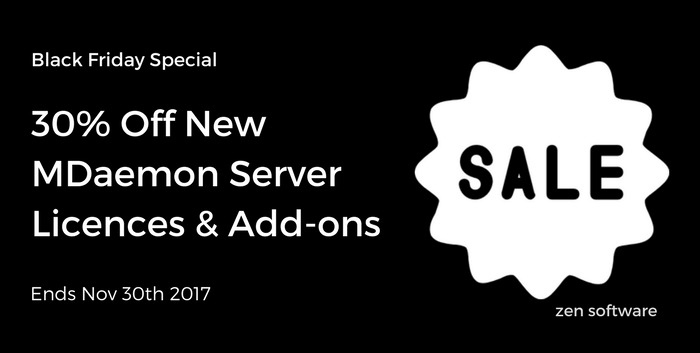 In keeping with the slightly random pre-Christmas tradition of slashing prices like crazy in order to draw a crowd, we too will be offering an
unbeatable Black Friday discount. 
Until the end of November, we'll cut the cost of buying any new MDaemon Email Server licence or add-on by a generous 30% off
the advertised RRP's.
MDaemon has long been a popular alternative to cloud email services such as Office365 for companies who demand the security, control and flexibility of their own email server.