24 Feb

CompTIA UK Channel Community Regional Meeting in Manchester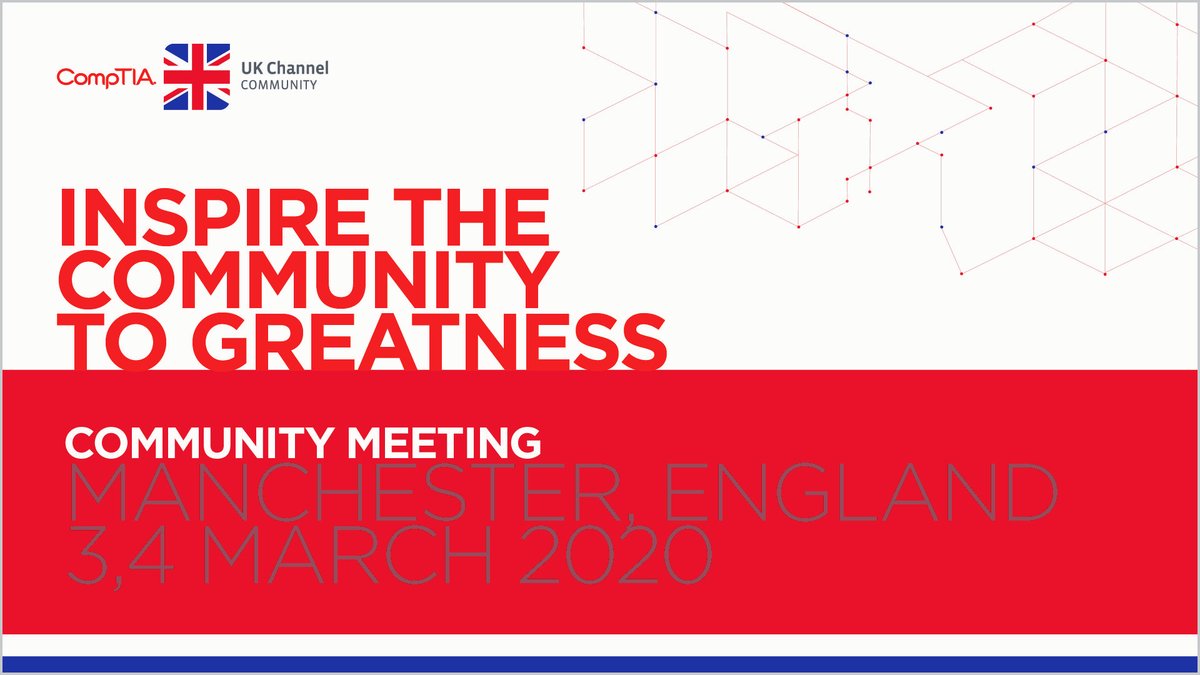 Next week James Steel (MailStore) and Neil Perry (Zen Software) will be joining over 200 registered IT Providers at the CompTIA UK Channel Community Meeting in Manchester.
Why not join us?
Attendees range from traditional and emerging vendors to all types of technology enablers including solution providers and vertical market specialists.
On the agenda:
Cyber Threat Intelligence Workshop, hosted by Cyber Security Expert, Ian Thornton-Trump
Walk away with case studies and hands on examples of how to plan, collect, process, analyse, and disseminate cyber threat intelligence products for an organisation or Managed Service Provider.
5 choices keynote by Nicholas Bate, Owner, Strategic Edge.
Five choices to make more consciously are (1) to be excellent rather than Ok (2) to work on your business not just in it (3) to walk, not just talk (4) to build your personal brand as a verb rather than a noun (5) to develop EQ not just survive on IQ.
IT Industry Outlook 2020 – Understand the approach companies plan to take in the next year across four pillars: infrastructure, software development, cybersecurity, and data
3 March, 2020 
4:00pm – Sales and Marketing Genius Cafe
6:00pm – Networking drinks and dinner
4 March, 2020
8:30am – 5:00pm – Community meeting including the Cyber Threat Intelligence Workshop
Meeting Location:
The Lowry Hotel
50 Dearmans Place
Chapel Wharf, Salford
Manchester, M3 5LH
+44 (0) 161 827 4000
Register here for free and join us at this valuable industry meeting!