18 Jan

Alt-N Technologies Becomes MDaemon Technologies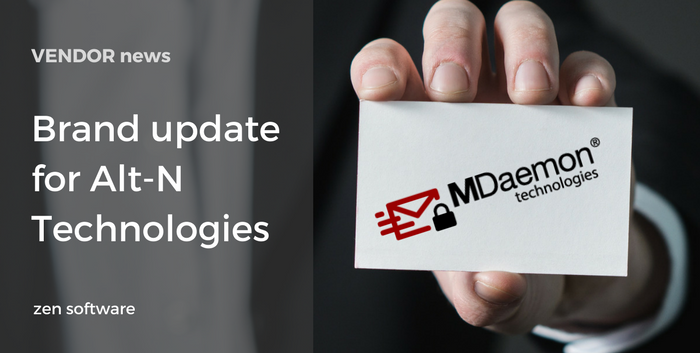 With the new year comes a new company name and strapline for our friends across the pond, as Texas-based 'Alt-N Technologies' become 'MDaemon Technologies' with immediate effect.
You may be familiar with the Alt-N brand, however it's 'MDaemon', the Exchange alternative used in over 100 countries and by over 4 million users that's the most widely recognised among IT communities.
This move aims to simplify their company brand, while better leveraging the considerable equity in the MDaemon name which has been built up among IT professionals over their 20 or so years in business.
They're in the process of updating their various marketing collateral but please now use the new logo and strapline of 'Simple Secure Email' in your own communications.
For resellers of MDaemon and SecurityGateway, you can find the updated logos and more in our Reseller Marketing Kit (Dropbox link).
Read the official announcement from Kevin Beatty, VP of Marketing and Business Development at MDaemon Technologies.