16 Sep

MDaemon v15.5 is Here! Includes Calendar Support for Mac Users, Enhanced Email Encryption & More…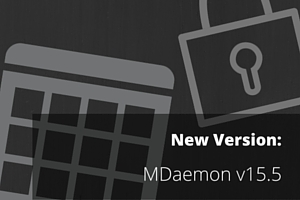 We've just put the latest major iteration of MDaemon Messaging Server live on our web site. Along with a long list of minor tweaks it includes some great new features for both admins and users alike.
In this post I briefly highlight the new additions I think you'll find most interesting, including a real breakthrough for Mac users and further enhancements to the email encryption features.
As always, this is just our highlights, a comprehensive list of all new features and enhancements can be viewed in the MDaemon Release Notes.
Calendar Sync via CalDAV
If you use either a Mac or an Outlook alternative such as Thunderbird to collect your mail from MDaemon, we've got great news.
Version 15.5 sees the eagerly awaited addition of CalDAV support, so if you currently use your calendar locally and in isolation, your entries will now synchronise centrally, making them available to other users and from other mobile devices/ clients.
CalDAV features include:
Access any of your own calendar or tasks folders
Access shared folders of another user which you have access to
Access public folders you have access to
Setup guides: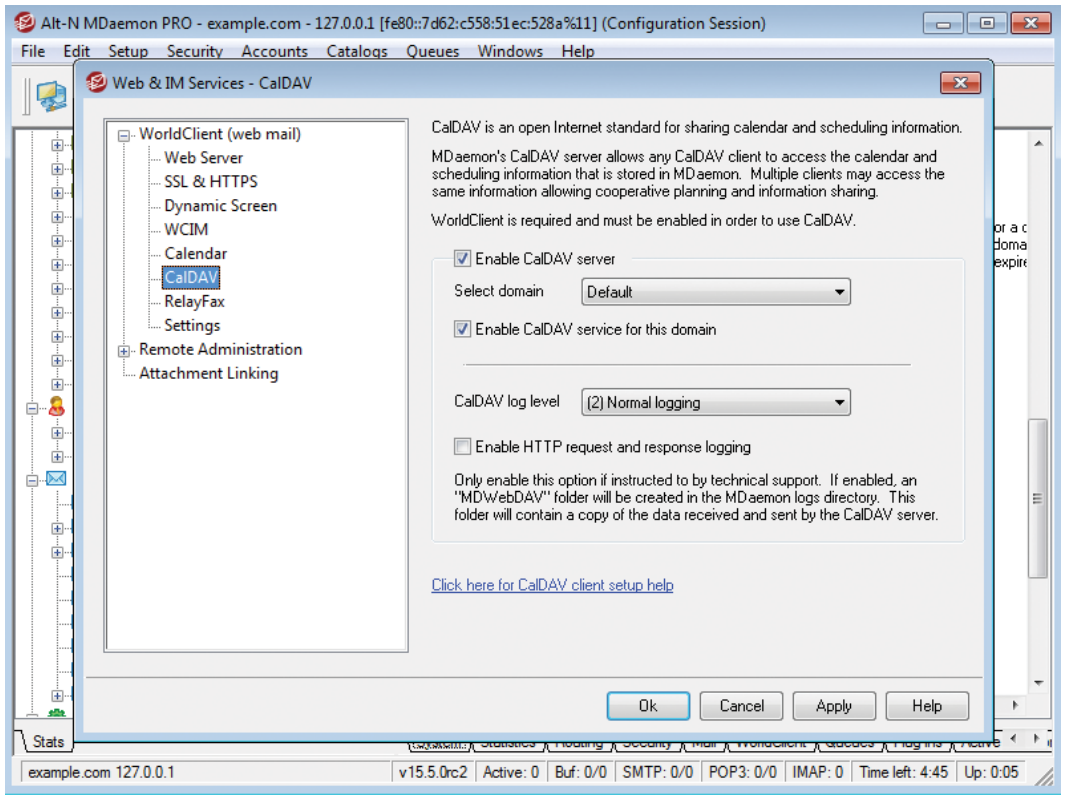 Server & Client Encryption Options
With a growing emphasis in the market on email privacy, MDaemon 15.5 introduces additional encryption features using Virtru and Open PGP to make it easy for users and administrators to keep email communications private.
On the client side:
WorldClient users can enable Virtru for end-to-end encryption. Basic encryption for emails and attachments is included for free within the WorldClient settings menu. Virtru encrypts the user's email and attachments and does not have access to the encryption keys.
Read our blog post on setting up Virtru with Worldclient and Outlook.
For organizations that need to comply with HIPAA or need additional security controls, Virtru Pro is available for an annual subscription. Virtru Pro allows users and administrators to revoke messages at anytime, see and control forwarding, as well as add expiration data to email messages. For Microsoft Outlook users, the same features (free and Pro) are available using the Virtru for Outlook add-on.
On the server side:
Open PGP for MDaemon has been added to give administrators the ability to use encryption, decryption, and basic key management capabilities through OpenPGP support.
This additional layer helps administrators who want to ensure user compliance by managing encryption settings at the server versus the user implemented client level.
Also, MDaemon's Content Filter now contains actions to encrypt and decrypt messages. And finally, server-side encryption capabilities are beneficial when using email archiving with MDaemon.
Setup guides: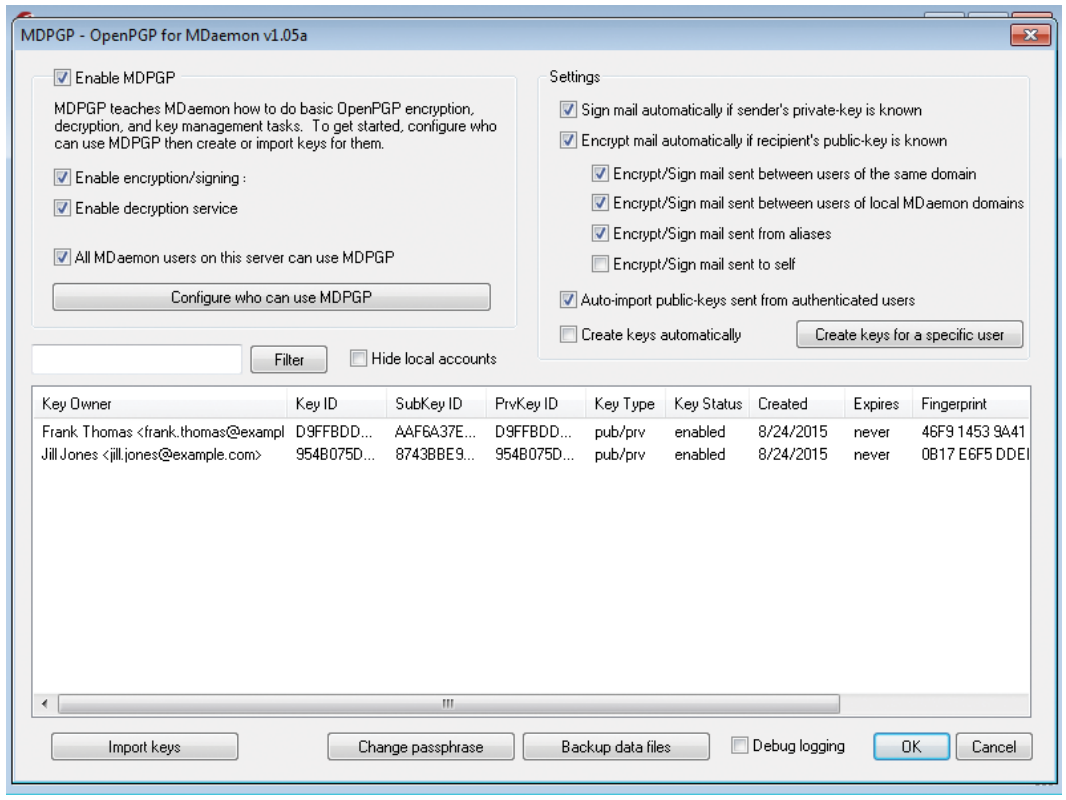 Video explanation of the new encryption options
https://www.youtube.com/watch?v=dl7ewEH93S8
(We'll also be covering MDaemon's encryption features in more detail in coming posts)
New WorldClient Features
Browser Desktop Notifications
When launching WorldClient using the LookOut or WorldClient theme, the browser will prompt the user to allow desktop notifications. If accepted, the user will receive notifications of new email messages, new Instant Messages (in the case that the corresponding chat is not in focus), and any change in status of a chat buddy.
*Desktop notifications are not supported by Internet Explorer.
Create a New Event, Task or Note from an Email
Users can easily convert an email message to an event, task or note. This enables users to more easily follow-up on emails that contain information relevant to projects, meetings or other time sensitive activities.
Password Recovery
If enabled, users who have permission to edit their password will be able to enter an alternate email address to reset their password in case they forget it. Once set, if the user attempts to log in with an incorrect password a "forgot password?" link will appear and direct them to a page that asks them to confirm their password recovery email address. If entered correctly, a message containing a link to a page that allows them to change their password is sent. This feature is disabled by default.
Download and Release Notes
You are of course entitled to a free upgrade to v15.5 if your licence is current (check here) – otherwise you can simply renew your key to both bring your licence up to date with the latest version, and reinstate your free technical support.
For full details of every update in this release, please see the release notes.
For the latest installation files see our downloads page.
Happy Upgrading!