28 Feb

How much bandwidth is your MDaemon server using?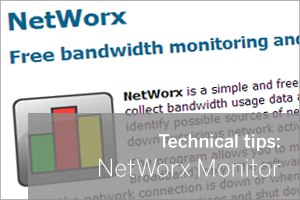 I recently found myself working on a project where I needed to calculate how much bandwidth the average MDaemon server uses – I'm hoping if you're an MDaemon user, you'll be able to help me out here.
Every server's usage is different of course – bandwidth will vary depending upon the number of users and the type and the number of emails, but I knew if I could arrive at an average across a handful of customer sites I'd be able to get close enough for my needs.
I started with our own MDaemon server which is hosted in a data centre and initially started thinking along the lines of using some clever Windows power shell scripting or the maybe the performance monitor. I was after a quick solution though and that kind of thing was likely to take some hours to come up with.
Fortunately I remembered a tool from I had used in the past that would allow me to monitor network usage for broadband connections (from 'back in the day' when strict data usage caps were more of an issue).
A quick Google later and I had found the latest version of Networx.
Networx is one of those great applications that's simple to download and run directly from a folder, so no need to install,  and then just does exactly what is said on the tin.. oh and it's freeware. Bonus!
I wont go through all of the features as its rather self-explanatory but here are a few quick screenshots that give a good overall idea.
System Tray

Live Graph

Statistics (the main feature I was interested in)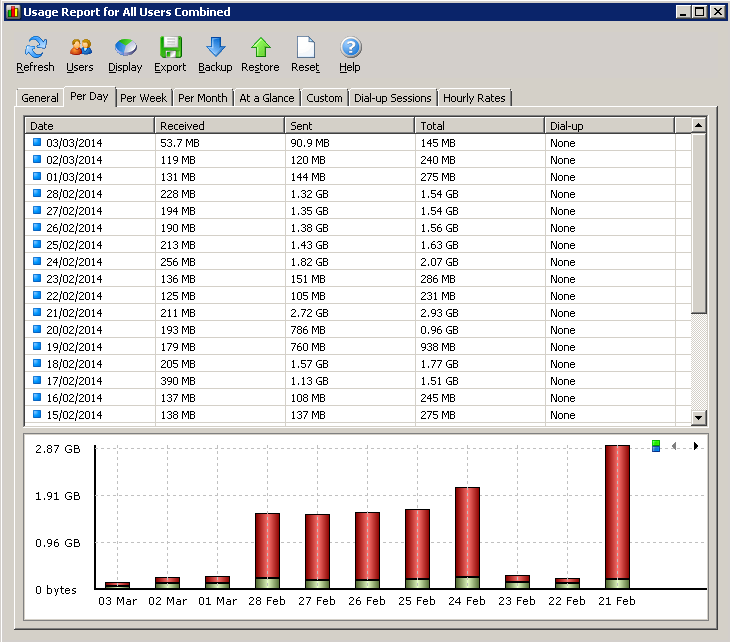 Settings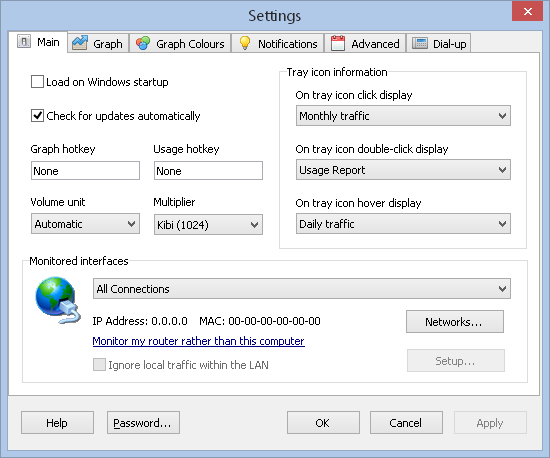 Let me know what you're seeing!
I've been running it on a couple of MDaemon servers for a few days now and I'm starting to get an idea of our bandwidth per user, which is great, but I'd really appreciate your findings to make this a little more meaningful.
Please let me know your average bandwidth used figures and the number of MDaemon users either in the comments or via email to neil@zensoftware .
Many thanks!
– – – – – – – – – – – – – – – – – – – – – – – – – – – – – – – – – – – – – – – – – – – – – – – – – – – – – – – –

       Try any of our software completely free for 30-days:
MDaemon email server  |   BackupAssist   |   MailStore email archiver