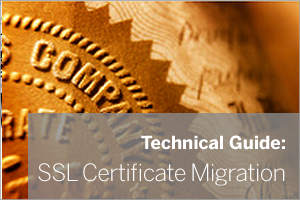 We recently needed to migrate our own internal MDaemon and SecurityGateway server to a new location. Luckily we often do this for customers and we have guides specifically written to help with this process.
Migrating MDaemon
Migrating SecurityGateway
However one of the areas which we felt we haven't documented before is how to also migrate an existing SSL certificate that was being used by multiple services in these products.