Microsoft's decision last year to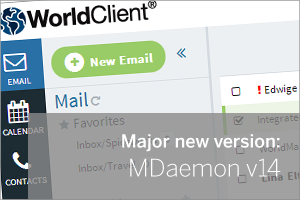 call time on Small Business Server has created a noticeable boost in demand for 'on-premise' email server software that will play nicely with Server 2012. 
Small businesses unwilling or unable to follow the Microsoft route of moving everything to the cloud have been left looking for alternative suitors to Exchange that can offer the same experience for their Outlook, Web and mobile device users.
MDaemon Messaging Server is one such alternative. A staggering 18 years on from it's initial launch as one of the first Windows mail servers, we take a look at what's new in the latest and greatest version 14...