The 'do not disturb' feature will allow an administrator to set a time frame to prevent account access to MDaemon accounts. This applies to all access to the accounts.  Accounts will still receive mail, but not able to send mail during this time.
To use this feature, a group must be created and users added to the group.

If groups have already been created, the MDaemon admin can enable Do Not Disturb to an existing group.
Select Accounts

Select Group & Templates

Select Group Manager

Select New Group or choose your group if you wish to add this feature to an existing group. If a New Group is selected, you'll be prompted to enter a Group Name and Description: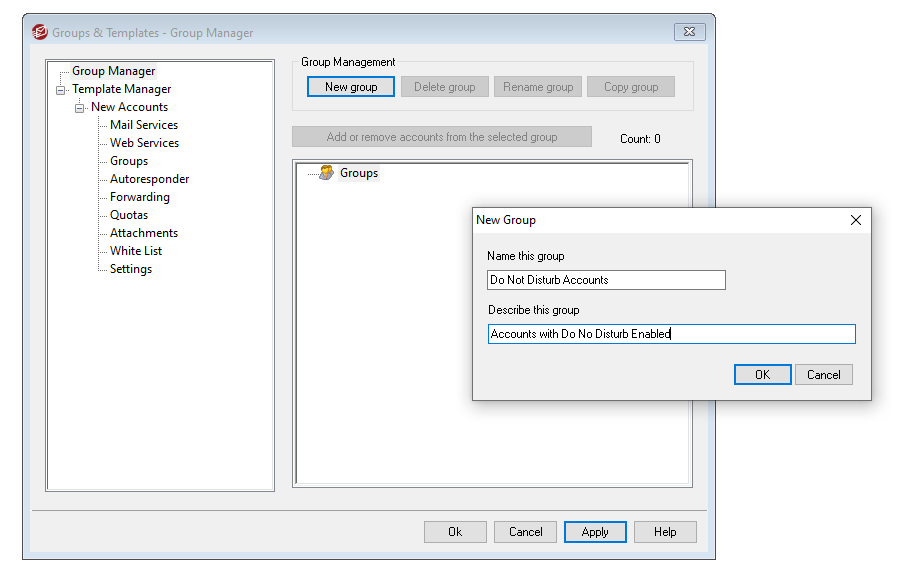 Select the group name under the Group Manager list: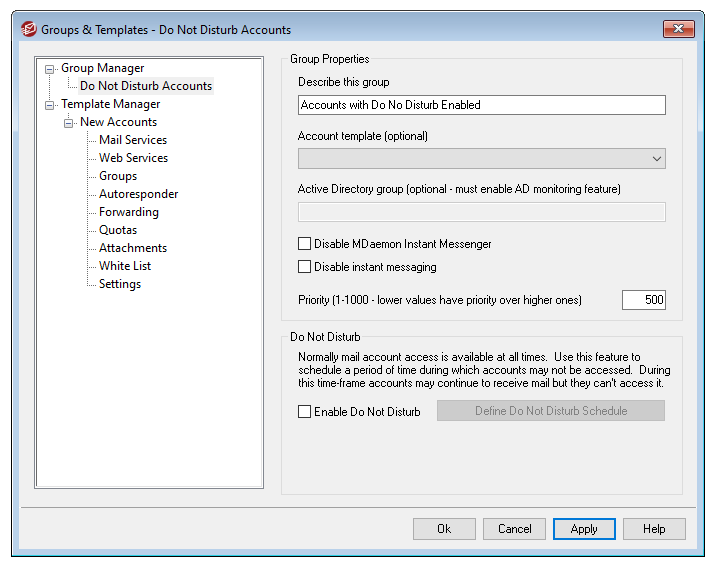 Tick Enable Do Not Disturb.

Tick Define Do Not Disturb Schedule to configure when you would like this feature to take effect

Click OK
Click OK to close the Groups & Templates window