MailStore SPE differs from MailStore Server in several ways. One of the key differences is to do with administrator access.
In MailStore SPE there is a different level of administrator access for MSPs logins compared to customer administrator access that work in a similar way to MailStore Server.
When an MSP accesses the MailStore SPE admin Interface they are able to connect to any customer instance using the 'Open Client' option which logs the SPE into that Instance using a special administrator account called '$archiveadmin'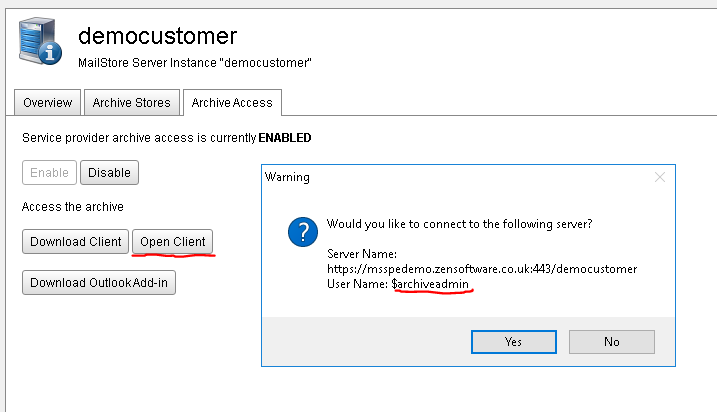 Once Logged into the MailStore Client using the $archiveadmin account you will notice you have no ability to see any user archives. This is by design and there is no way to allow the '$archiveadmin' account to see the customer's email archives. This account should only be used to configure and maintain the instance settings
In order to view user archives you must login to the client using any of the Administrator enabled user accounts within the instance itself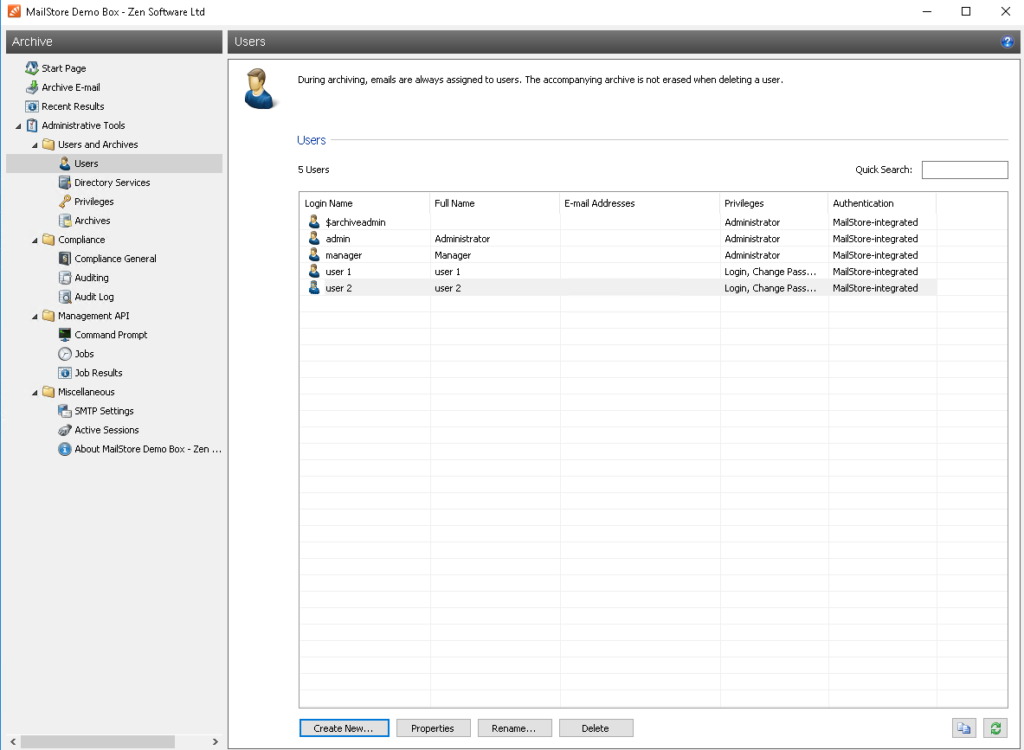 For example, the built-in 'Admin' account or 'manager' shown above. Only these accounts can be given rights to view all of the users archives.
If you are logged into the mailstore client using one of these administrator accounts and you are still unable to see the users archives
Note: you may need to unblock access under Compliance -> Compliance General -> Archive Access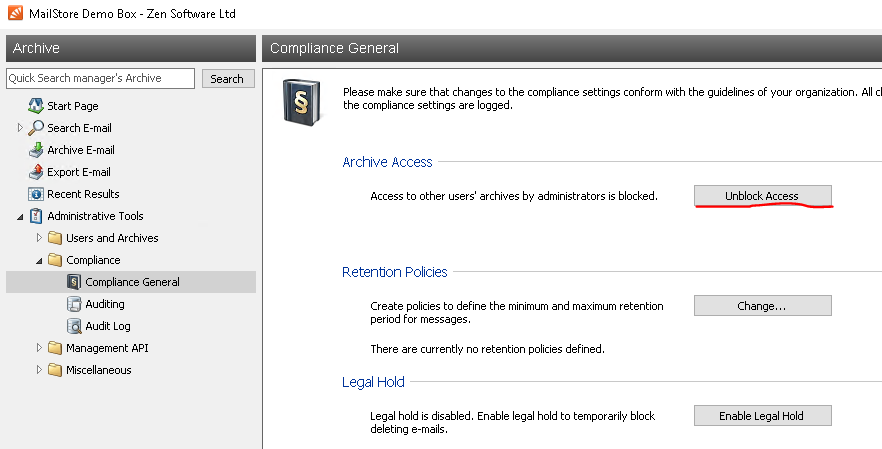 After entering the Administrators password This will then show the 'Other Archives Folder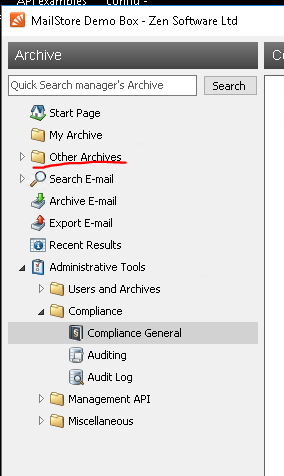 Please note this will also create an audit trail that can be monitored when accessing the user's archives.