Existing archive stores can be detached from the archive. To do so, right-click on an archive store in Administrative Tools -> Storage -> Storage Locations and select Detach: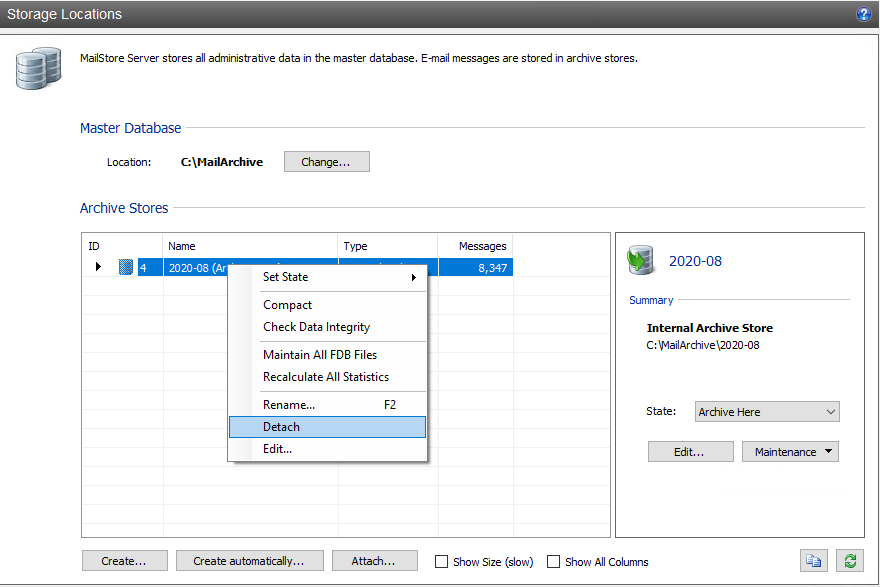 The detached archive store and the emails contained within it are now no longer available to the MailStore archive.
A detached archive store can be reattached to the archive at any time using the Attach… button:
1. Select 'Internal Archive Store' and click Next>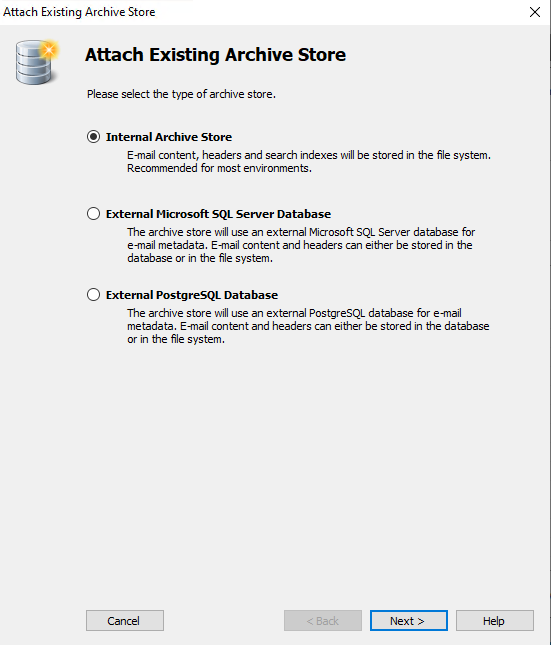 2. Click on the three dots to the right of the Base Directory, to select the archive store path you wish to attach and give it a relevant name: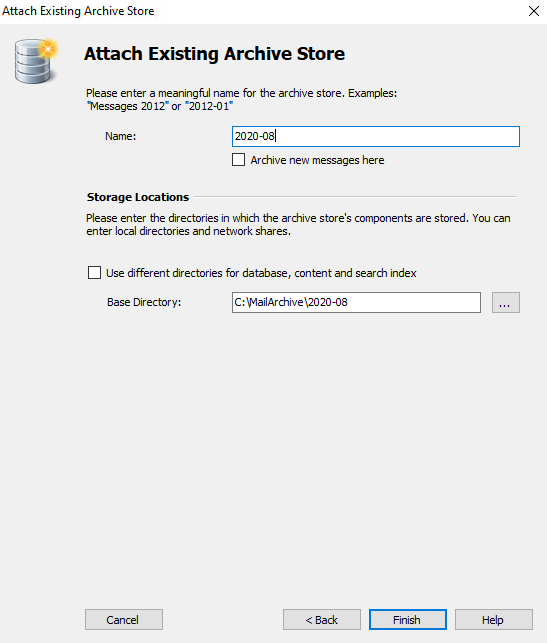 You can select the option Archive new messages here if you specifically want to use this store for new messages entering the archive.
3. Click Finish