In order for BackupAssist to send email notifications, the Settings -> Email Server settings section needs to be configured with the connection details of your chosen SMTP service. If you are sending email through Microsoft 365, you may get "21 4.7.66 TLS 1.0 and 1.1 are not supported" errors when attempting to do so.

Versions of BackupAssist prior to 10.5.0 do not support TSL 1..2. As Microsoft no longer allows connections using older TLS 1.0 or TLS 1.1 cyphers the SMTP email session will fail.
To resolve this you must therefore upgrade to a version of BackupAssist which is 10.5.0 or higher.
Test on BackupAssist version 10.4.0 showing TLS failure: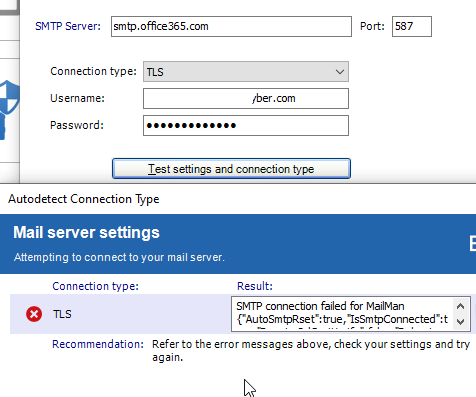 Test on BackupAssist Version 10.5.0 showing TLS is successful: