If when restoring data from a Zip to Tape job in BackupAssist you receive an error like the one in the image below it suggests that it is failing because BackupAssist is not able to detect the correct block size for the tape: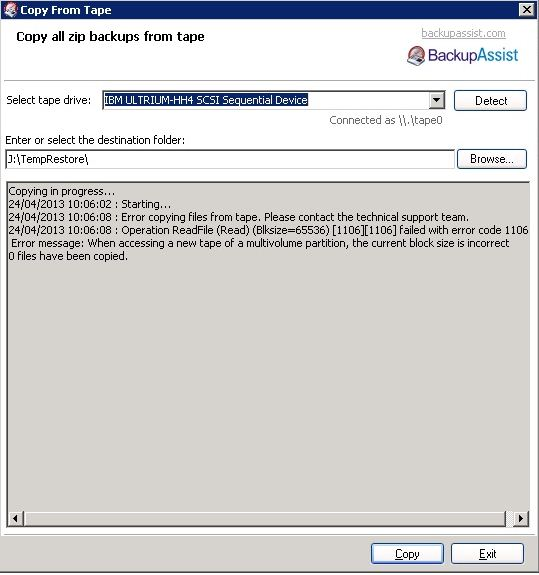 To troubleshoot this, manually check the block size of the Tape via native Windows Device Manager in the Tape Drive properties.

If the block size is displayed in this location, edit the job that refers to the restore you are performing and go to the Destination tab. Untick the auto-detect box and test whether the restore works with the manually configured block size.

In the example below the Tape Drive properties in Windows Device Manager showed a block size of 128kb so the job has changed to use this value: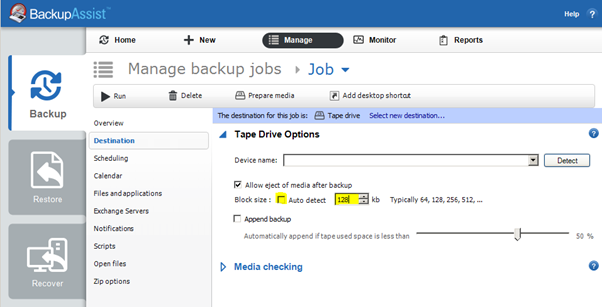 If the problem persists, also try assigning the following block sizes: 32kb, 64kb, 128kb, 256kb.