20 Sep

MDaemon v16.5 – New antispam feature, auto-updating, webmail category support and lots more…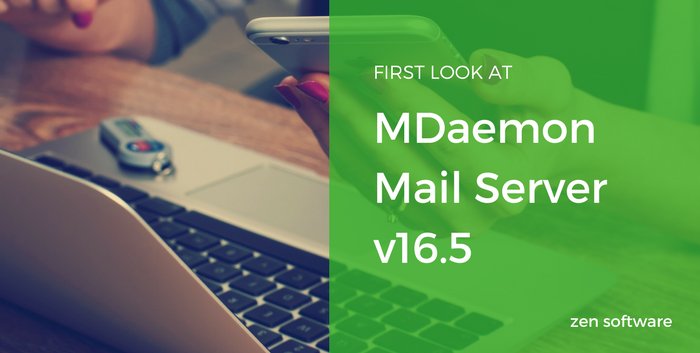 It's inconvenient, it undoubtedly costs your business money and it has the potential to cause you headaches of epic proportions.
Perhaps that's not the greatest sales strap line you've ever read?
Well, that's because I'm not referring to MDaemon, in this case, I'm talking about your friend and mine, spam email.
You know, that particularly enjoyable type where seemingly innocuous messages from colleagues/ suppliers/ customers, turn out to be from one of those aspiring Mr. Robot types hell-bent on crypto'ing the life out of your data.
In 16.5 there's less chance of that happening as one of the new features of interest is the simple, but effective 'From Header Protection/ Modification'.
That's not all – there's auto-updating, centralised Outlook Connector settings, an XMPP server (yes, I had to Google it too) and some improvements to Worldclient you've been asking for.
Here are my highlights – as usual, you can find the exhaustive version available in the MDaemon Release Notes.
From Header Protection/ Modification
Because email clients like Outlook usually display only the sender's name, and not their actual email address, it's not difficult to disguise an email as being legitimate when the address it's come from is actually that of an attacker.
For example – you might see a message arrive in Outlook that's "From" your lifelong friend and colleague Fred Jones. He's a trustworthy individual, sometimes unpredictable after a beer or two but generally trustworthy and largely uninterested in bringing the business to its knees by cyber attack.
If you were to examine the header of Fred's email, you'd be able to see that it's not come from him at all, he's simply had his name used or 'spoofed'. The email has in fact originated from the not-so-welcome takemybusinessransom@pleasenow.com
MDaemon now offers the option of taking that originating address and making it the first thing you'll see in Outlook rather than one only hidden away in the header information.
In summary, when a message arrives, this happens…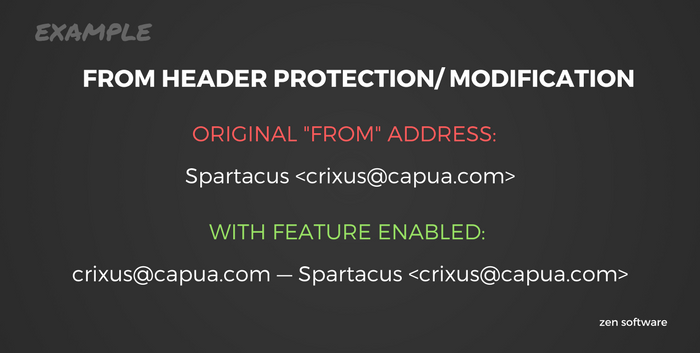 Simple, yet highly effective at keeping your mailboxes clean!
Automatic Updates
There's always been very little in the way of ongoing maintenance needed for your MDaemon server – now there's even less!
No more manual downloading. New versions of MDaemon, Outlook Connector and SecurityPlus will automatically download and be scheduled for install at your earliest convenience.
New versions of MDaemon, Outlook Connector and SecurityPlus will automatically download and be scheduled for install at your earliest convenience.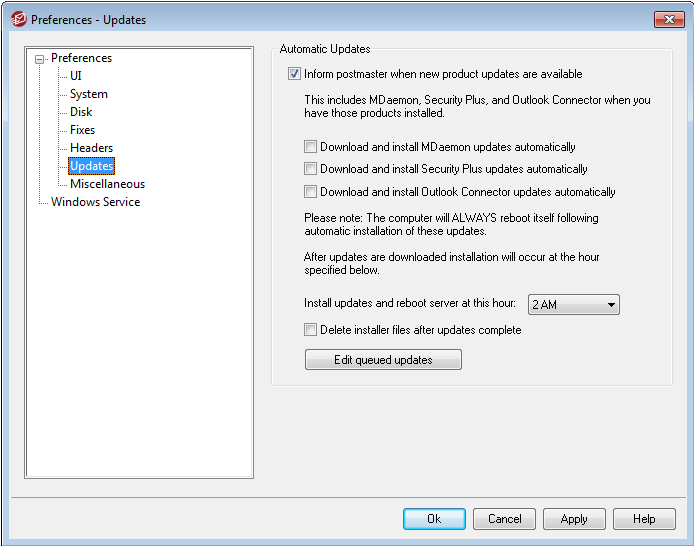 Centralised Management of Outlook Users
Outlook Connector is the bit that provides a lot of the stuff you'd expect in Exchange, such as the ability to share email, calendars, contacts, tasks and notes.
In previous versions of both MDaemon and Outlook Connector, users would configure all settings on the Outlook Connector client, including host names, SSL and port settings, and other preferences.
Beginning with MDaemon 16.5 and Outlook Connector 4.0 (also released today), these settings can now be stored centrally in MDaemon and pushed out to clients. When a new Outlook Connector profile is created, only the username and password are needed. All other settings are retrieved from MDaemon with the click of a button.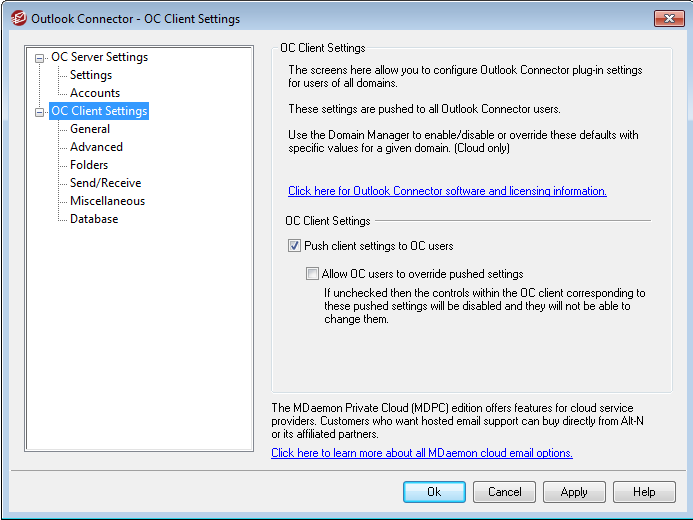 Category Support in MDaemon's Webmail Client
I can't say I've really ever got into using categories myself, but from what I understand, I've not lived.
I know lots of you are partial to pretty colours so I'm pleased to announce, you can now colour your messages in Worldclient as well as Outlook.
Create your own categories, sort your messages by them, even assign more than one to a messge if you wish!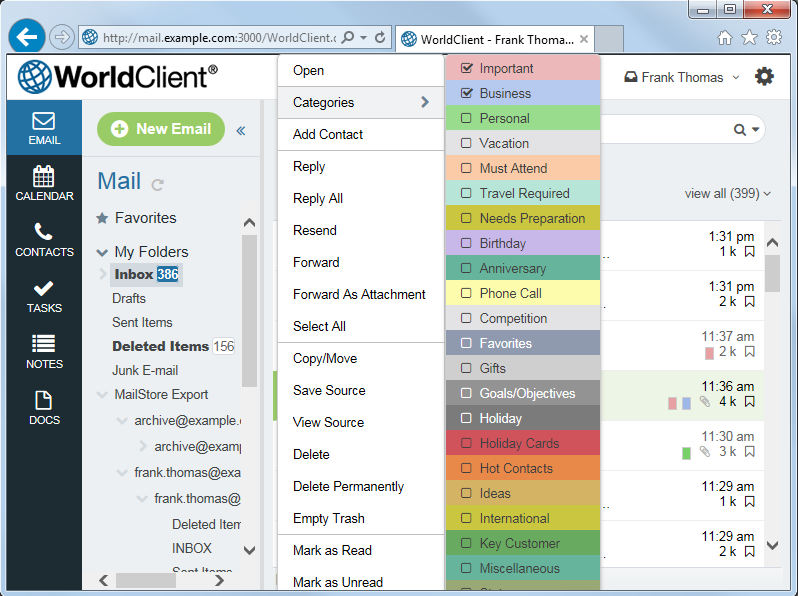 Knowledgebase article (altn.com):
Third Party Instant Messaging Support (via XMPP)
MDaemon already has a secure instant messaging service which remains standalone, but in this release the developers provide you with the option to connect one of those chat clients to MDaemon that lets you use multiple messaging services at once.
With the addition of this feature, you now have the flexibility to chat from any device with a compatible XMPP client, including mobile devices.
XMPP clients to choose from include:
For a full list of XMPP clients see this link:
http://xmpp.org/software/clients.html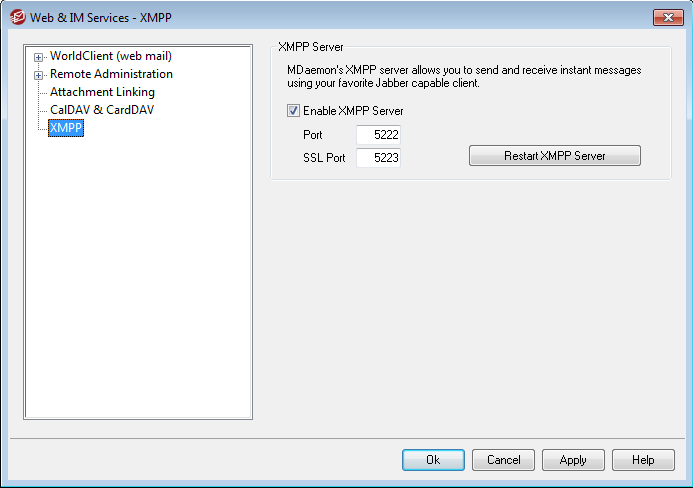 Related links (altn.com):
Download and Release Notes
You are of course entitled to a free upgrade to v16.5 if your licence is current (you can check here) – otherwise, you can simply renew your key to both bring your licence up to date with the latest version and reinstate your free technical support.
For full details of every update in this release, please see the release notes.
For the latest installation files see our downloads page.
Happy Upgrading!